Steven Spielberg reportedly chooses Chris Hemsworth for "Robopocalypse"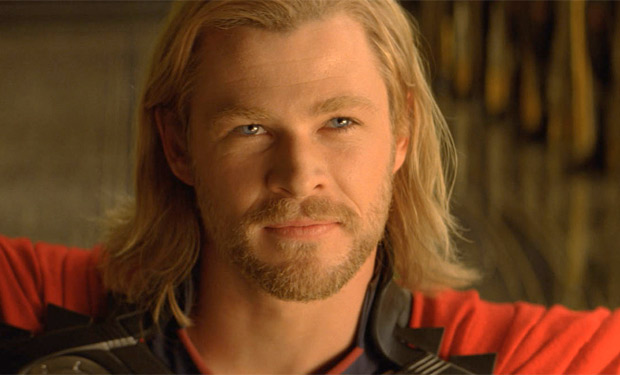 Posted by Terri Schwartz on
Chris Hemsworth has had a big year, and it just got a whole hell of a lot bigger.
Steven Spielberg has been on the hunt for his perfect "Robopocalypse" star, and now he's finally found him. Deadline is reporting that Spielberg wants Hemsworth to play the leading man in the forthcoming technothriller. "Robopocalypse" is due in theaters on April 25, 2014.
This casting would be keeping things in the family for Hemsworth. Drew Goddard wrote the script for Spielberg's "Robopocalypse" in an adaptation of Daniel H. Wilson's novel of the same name. Goddard also of course directed and wrote (along with Joss Whedon) "Cabin in the Woods," which starred a pre-Marvel Hemsworth as one of its main characters.
This is without a doubt the biggest casting news of Hemsworth's career. Sure, he'll probably be better known for his role as Thor in Marvel's cinematic universe, but having a director as prestigious as Spielberg specifically pick you as their leading man is a big vote of confidence, especially in a genre movie as anticipated as "Robopocalypse." This also confirms the year-old rumors that this will likely be Spielberg's next film.
Keep in mind that Hemsworth has had impressive year already by anyone's standards, let alone someone still on the rise in his career. Both "Cabin in the Woods" and "Red Dawn" finally hit/are going to hit theaters, "The Avengers" is the biggest movie of the year and "Snow White and the Huntsman" did well for its genre and release date. Hemsworth also wrapped "Rush," has started filming "Thor: The Dark World" and had "Snow White and the Huntsman 2" greenlit. And then, of course, there's Spielberg.
The Australian actor might be the one breaking out right now, but somehow we think this Hollywood appreciation will start spreading to his "Avengers" costars soon. Then again, Hemsworth is the one who was the least established before, whereas Chris Evans, Robert Downey Jr. and Mark Ruffalo all had solid careers. Who knew that the guy who played Captain Kirk's ill-fated father in J.J. Abrams' "Star Trek" would have such good luck only three years later.
Do you think Hemsworth is a good choice for "Robopocalypse"? Tell us in the comments section below or on Facebook and Twitter.