"Star Trek: The Next Generation" coming to theaters for its 25th anniversary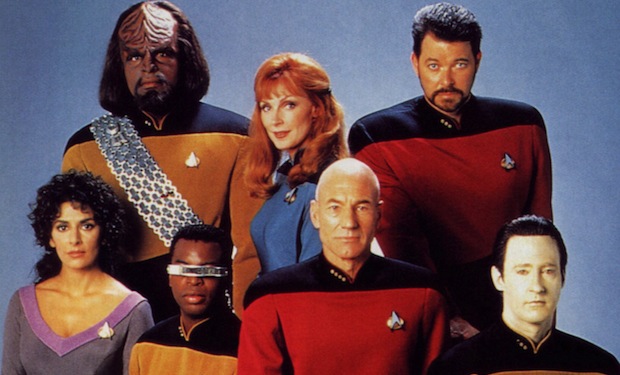 Posted by Terri Schwartz on
Happy birthday, "Star Trek: The Next Generation"! In honor of the Emmy-winning sci-fi series' 25th anniversary and upcoming Blu-ray release, CBS TV and NCM Fathom have put together a special theatrical screening event.
On July 23 at 7:00pm, Fathom Events will host screenings of two of the most popular "TNG" episodes: "Where No One Has Gone Before" and "Datalore." Both are taken from the Blu-ray release of the series, and restoration consultants Mike and Denise Okuda will introduce the screening. It will also include some never before seen interviews from the Blu-ray special features, like interviews with original cast members, behind-the-scenes looks at the artists creating the series and "an unseen sneak-peek of 'Measure of a Man.'"
Tickets are already being sold at the participating locations, so make sure to jump on those if you'd like to attend these screenings. At least watching these episodes will help tide us over for J.J. Abrams' upcoming (and still untitled) "Star Trek" sequel.
What are your favorite memories of "Star Trek: The Next Generation"? What are some of your favorite episodes? Tell us in the comments section below or on Facebook and Twitter.