Saturn Awards: Frank Oz talks "Star Wars," George Lucas and the possibility of a Yoda spinoff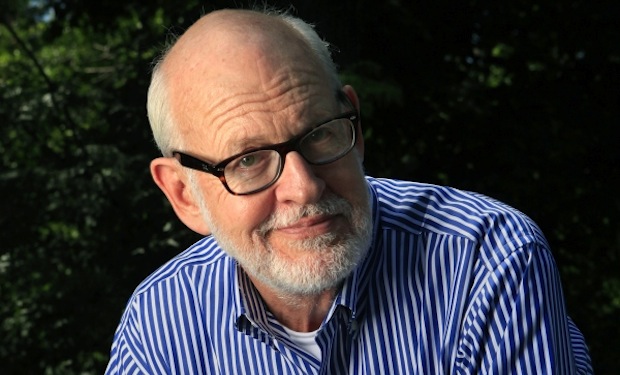 Posted by Terri Schwartz on
Frank Oz has worn many different hats in Hollywood. He's a staple of the Jim Henson Company, voicing many memorable characters from "The Muppets," directing "Dark Crystal" and even playing the Wiseman in "Labyrinth." He's directed "Little Shop of Horrors" and "Death at a Funeral." Heck, he even voiced three of "Sessame Street's" main characters — Bert, Grover and the Cookie Monster — for almost four decades.
But Oz's work as the voice of Yoda will always be what we love him most for. The little green Jedi has become a staple of George Lucas's "Star Wars" universe, and was one of the main reasons that Oz received a Life Career Award from the Saturn Awards on Thursday. IFC had the chance to speak with Oz on the red carpet for the event and asked him about the impact that "Star Wars" has had on his life.
"I've been blessed that George gave me the opportunity to do Yoda and to work with him. George and Lucasfilms, they're like a second family, a professional family. You know, it's not a day job. You do it every fifteen years," he said with a laugh that had a hint of Yoda in it. "But every time you do it, George just wants to make it better and it's just a joy to bring that character to life. I know that character inside out. I know that character. And working with George is always a pleasure. He's very specific. He knows what he wants. And it's a joy."
When asked why he thinks that "Star Wars" has remained so relevant over the decades since its release, he said, "I think it's the mythology. I think the underground current of that larger mythology, that touches us all. "
Yoda is a character who has appeared in five of the six main "Star Wars" movies, but whose origins were never explained. Of course, fans got to understand more about the Jedi master thanks to "Star Wars" novels, comic books and games, but Oz admitted that he created his own backstory for the character.
"When I was creating the character of Yoda, I got everything in the script and I really marked everything down from the script — what people knew about Yoda, what Yoda knew about people, what others didn't, etc. — and I created a biography for him. So I have it in my head, but there hasn't been an opportunity to work on it if there was [a spinoff]," he said.
When we asked if he'd ever want to work on something that explored more of Yoda as a character, he said, "Oh sure, sure, but it's not one of those things that you want to [force]. It's one of those things that you want to sit down with somebody at a bar and talk about."
Oh how we would love to be sitting opposite him in that bar.
Would you ever want to see a "Star Wars" project explore more of Yoda's backstory? What is your favorite thing that Oz has worked on? Tell us in the comments section below or on Facebook and Twitter.