"RoboCop" remake gains Jackie Earle Haley, potentially Jay Baruchel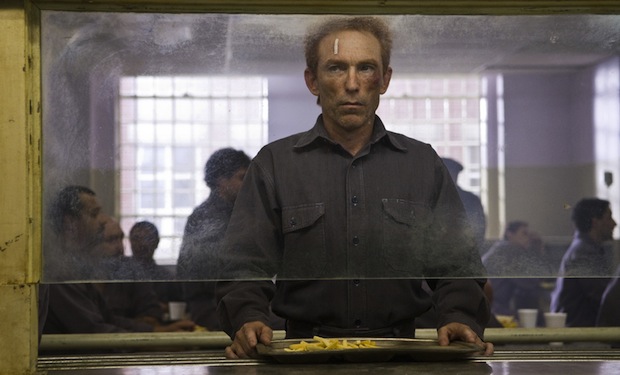 Posted by Terri Schwartz on
The cast of Jose Padilha's "RoboCop" remake is looking better and better. Now two more actors are interested in the project, turning what initially seemed like a bad idea into a movie featuring one of the best ensemble casts we've seen recently.
Deadline is reporting that Jackie Earle Haley has taken a role in the film. He'll play Maddox, the man who trains RoboCop to be a military fighting machine. Also in talks for the flick is Jay Baruchel, who would play an unannounced character.
They'll be joining an already impressive list of actors. Joel Kinnaman ("The Killing") is playing Alex Murphy, the police officer who will later become RoboCop. Abbie Cornish is portraying his wife, while Gary Oldman is the scientist who created RoboCop, Hugh Laurie is the CEO of Omnicorp (the company that created RoboCop) and Samuel L. Jackson is playing a charismatic media mogul. There are still plenty of roles left to cast, and these new additions have set the bar even higher for the reboot.
When IFC attended the Hero Complex Film Festival screening of "RoboCop," original star Peter Weller didn't have high hopes for the remake. While we originally agreed with him, our opinions are now beginning to change for the better.
"I couldn't give a shit," he said at the time. "I say you know what, god bless them, man. Go make another 'Robocop.' I got to tell you this: when I sat there in Dallas three weeks ago to watch this thing, I don't know. I mean, can they throw a lot of CGI at it and so forth? The morality that's endemic to the movie that you just watched, it's hard to replicate."
"RoboCop" is looking to start shooting in September. It is slated to hit theaters on August 9, 2013.
What do you think of the cast for "RoboCop"? Has your opinion on the movie changed since it was first announced? Tell us in the comments section below or on Facebook and Twitter.