"Weird" Al Yankovic, the brilliant songsmith behind such hits as "Dare to be Stupid" , "White and Nerdy" and "Eat It," stopped by to spice up our already caliente web series Reggie Makes Music. There's nothing that a little Weird Al doesn't improve, right? Did you see what he did for Michael Jackson?
The song features Reggie handling the microphone while Weird Al makes the most of his squeezebox, his fingers pushing out an upbeat tune the way only a Yankovic knows how. The backing band are no slouches either what with Jack Black (yes, that Jack Black of Tenacious D and "Kung Fu Panda" fame) and Kyle Gass doing their thing while Reggie and Al show them how it's done. Bet Scott Aukerman wishes he was invited to this jamboree.
While we're on the subject of Weird Al, have you signed the online petition to get him to play the halftime show at Super Bowl XLVII? Watch this video and you'll be running to add your signature.
Watch Weird Al Yankovic, Reggie Watts, Jack Black, and Kyle Gass make beautiful accordion music together: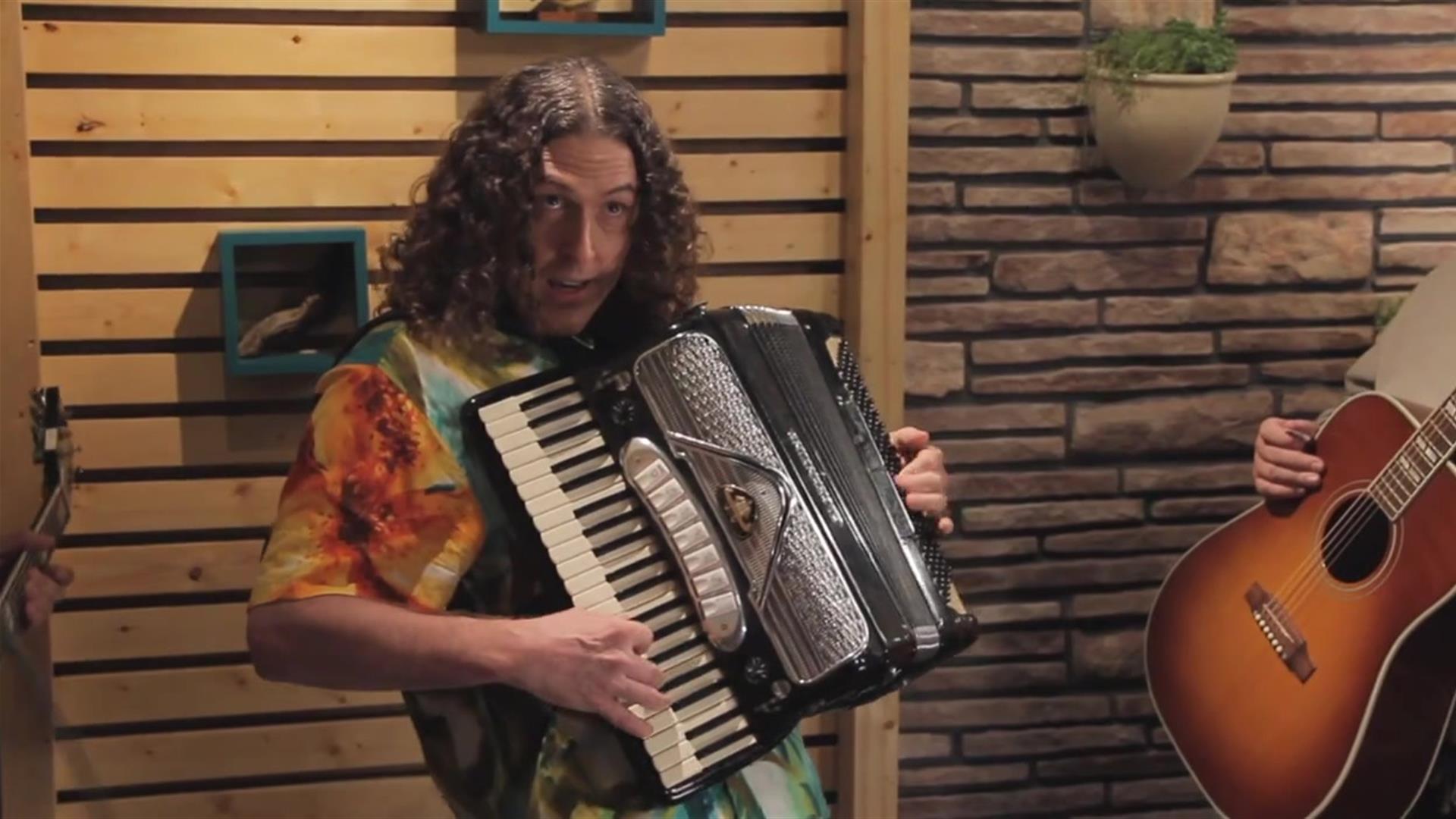 video player loading
.
.
.
Want the latest news from Comedy Bang! Bang!? Like them on Facebook and follow them on Twitter@comedybangbang and use the hashtag #cbbtv.
Comedy Bang! Bang! airs on IFC on Fridays at 10/9c