Philip Seymour Hoffman confirmed for "Catching Fire"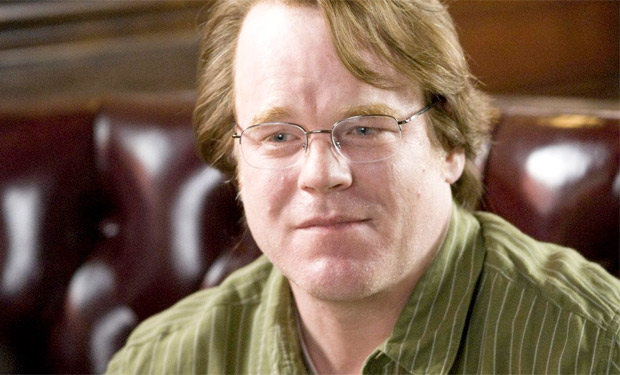 Posted by Terri Schwartz on
Well, it's official. Philip Seymour Hoffman is locked in for the role of Plutarch Heavensbee in Lionsgate's upcoming "Catching Fire."
News that he was in talks for the part hit the web almost a month ago, but we finally got the official word from the studio earlier this morning that Hoffman is in the movie for sure. He really is the perfect addition to the ensemble adult cast, which already includes Stanley Tucci, Toby Jones, Woody Harrelson, Lenny Kravitz and Donald Sutherland. Honestly, Hoffman sort of feels like the natural next step.
Plutarch has a small but significant role as Gamemaker in "Catching Fire," but goes on to be a much more important character in "Mockingjay," the third "Hunger Games" novel. There aren't a great many characters who manage to make it from "Catching Fire" to "Mockingjay," so we're glad Hoffman is playing one of them.
With that all cleared up, we're still waiting to find out if Jena Malone will take the role of Johanna Mason and who will end up playing Brutus. "Catching Fire" is gearing up to start shooting in a few months, so we should be able to expect plenty more casting in the coming weeks. There are some major roles left to be cast, including Finnick, Cashmere, Gloss, and Twill. The movie is due out in theaters on November 22, 2013.
Do you think Hoffman is a good fit for Plutarch? Tell us in the comments section below or on Facebook and Twitter!