"Oz the Great and Powerful" trailer brings the Emerald City to life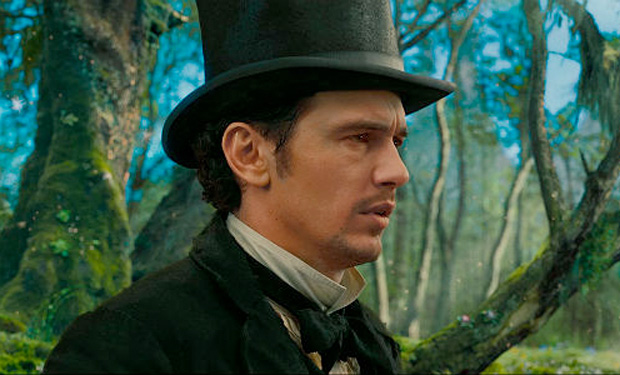 Posted by Vincent Genovese on
After its rousing reception Thursday at San Diego Comic-Con, the first trailer for "Oz the Great and Powerful" has been released online.
The film, directed by Sam Raimi (The "Spider-Man" trilogy), stars James Franco as Oscar Diggs—the man who eventually becomes the man behind the curtain: the Wizard of Oz. The cast also includes Mila Kunis, Rachel Weisz and Michelle Williams, who star as witches Oscar meets during his adventures in the Land of Oz. Much like "The Wizard of Oz," it's a fish-out-of-water tale with imaginative visuals and a quirky, visual flare.
The trailer showcases these attributes quite brilliantly. "I don't want to be a good man," says Oscar. "I want to be a great one." Then, in a wonderful transition from black-and-white to color, the man who will soon become a legend is whisked away from Kansas to more fully realized version of the Oz we know and love.
Will "Oz" capture filmgoers' imaginations like the movie that inspired it? If the trailer is anything to go by, it has a decent shot. Take a look below.
What do you think of the "Oz the Great and Powerful" trailer? Tell us in the comments section below or on Facebook and Twitter.