Michael Fassbender to star in "Assassin's Creed" movie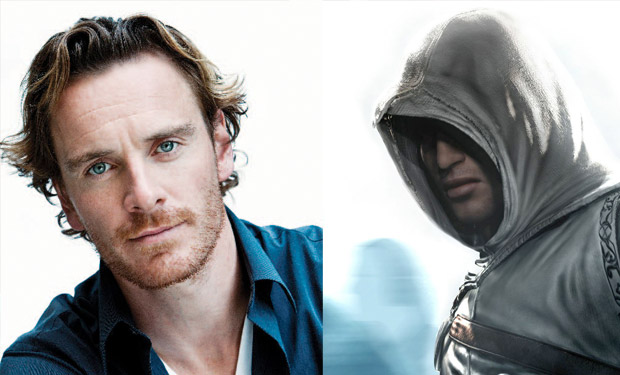 Posted by Terri Schwartz on
Typically we're against the news that a best-selling video game is going to be adapted into a movie. After all, try to give us one instance of that actually turning out well for both franchises. But we're going to have to change our tune for this latest news, because it just might be the exception to our rule.
Variety is reporting that Michael Fassbender is lined up to star in and co-produce an adaptation of UbiSoft's hit franchise "Assassin's Creed" (a different one than we were talking about last year). This announcement couldn't come at a better time for UbiSoft, who is riding a high from its badass presentation of "Assassin's Creed 3" at E3 and its other great upcoming line-up.
It's unclear how exactly an "Assassin's Creed" movie will fit into the rest of the series' universe. Each game in the franchise up until now has told a one-off story about a modern-day man named Desmond Miles who is able to relive his ancestors' memories to better hunt the society of Templars that serve as the games' villains.
Fassbender will obviously play Desmond (who has quite an exotic array of ancestors), but it hasn't been announced which time period the movie will take place in when it goes back to the past. Will Fassbender also play Altair in the Third Crusade era? Ezio during the Renaissance? Or maybe even new "Assassin's Creed 3" protagonist Connor, who is a half-British, half-Native American mercenary alive during the Revolutionary War?
We have many more questions than answers right now, but all we know is that Fassbender's double duty as star and producer is nothing but a good thing. Can we put in a vote right now that some of the new naval warfare elements of "Assassin's Creed 3" be thrown in to his movie as well?
Are you as excited about this news as we are? Tell us in the comments section below or on Facebook and Twitter.