"Masters of the Universe" reboot to be directed by Jon M. Chu?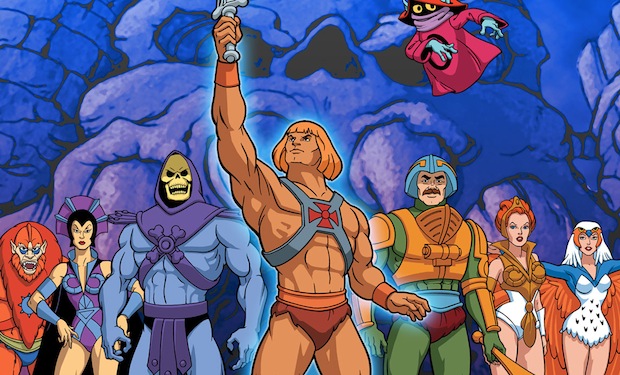 Posted by Terri Schwartz on
A new "Masters of the Universe" movie could be made, and this time "G.I. Joe: Retaliation" director Jon M. Chu could be the one behind the camera.
Deadline broke the news, saying that talks are "just getting underway" but that the adaptation of the Mattel toy line is "in high gear" at Sony and Escape Artists. There have been attempts to make a new He-Man film for years now, but apparently the companies think that this time they could finally have it.
Of course, Chu is currently tied down working on "Retaliation," which was pegged for reshoots for a variety of reasons. It probably would be a year or so before the movie could start shooting if Chu ends up taking the gig, but at least a script has already been written.
Writing team Alex Litvak and Mike Finch wrote a screenplay for the project called "Grayskull" that Deadline calls "strong" and that caught Escape Artists' attention. No word yet on whether or not that would be the script used for a Chu-directed "Masters of the Universe," but that's at least a good starting place for the project.
The story of He-Man and his battle against Skeletor has been turned into a movie before, but that Dolph Lungdren and Frank Langella-starring flick was pretty much dead on arrival. The cartoons, comic books and toy line have all done well though, so it's clear that interest in the property — which has been around for decades — remains.
While we wait for more news on this potential film, let's all sit back and watch this hilarious mash-up for good measure:
Would you want Chu to direct a "Masters of the Universe" movie? Tell us in the comments section below or on Facebook and Twitter.