Marvel unveils upcoming film slate: "Guardians of the Galaxy," "Captain America: Winter Soldier" and more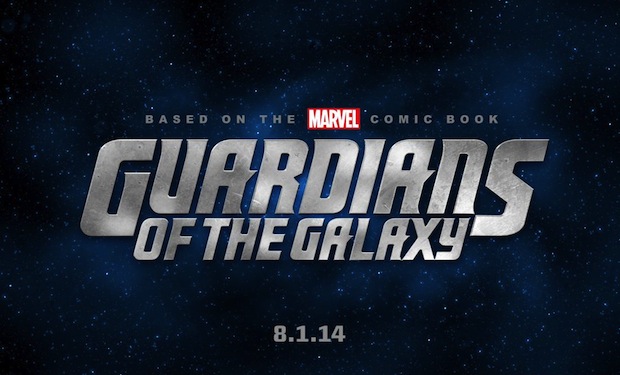 Posted by Terri Schwartz on
Marvel Studios went big at Comic-Con this year. Like, really, really big. After sitting out the San Diego-based convention last year, the studio brought everything we've hoped they've been working on and announced it to much pomp and circumstance, making them easily one of the big winners of the weekend's festivities.
Let's quickly run down what was announced: Ben Kingsley will officially be the Mandarin in "Iron Man 3," "Guardians of the Galaxy" will be released August 1, 2014, Edgar Wright debuted test footage for the still-not-confirmed "Ant-Man," "Captain America 2" will be called "Captain America: Winter Soldier" (oh the implications there) and "Thor 2" will be "Thor: The Dark World." Does that scratch your Marvel itch yet?
The "Guardians" and "Ant-Man" news is not surprising, but it is exciting. Not much to go on from those except that it seemed like Marvel was trying to gauge the audience's take on "Ant-Man" to determine how well the film will do in theaters. That's not always the best route to take as Wright learned with "Scott Pilgrim vs. the World," but from what we hear the crowd went nuts for their first conceptual look at Hank Pym.
Then there are the new titles for the "Captain America" and "Thor" sequels. "Winter Soldier" almost completely confirms that Sebastian Stan's Bucky will be back in the present day, albeit in a villainous role instead of a sidekick one. We already knew "Thor 2" would travel into the worlds beyond Earth and Asgard, but the subtitle "The Dark World" only confirms it.
Lastly, that Mandarin news. Shane Black and his "Iron Man 3" crew nearly had us convinced that the Mandarin wouldn't have a role to play in the upcoming sequel, but footage screened during Marvel's Hall H panel definitively proved otherwise. Kingsley will indeed don the nine rings in this upcoming movie, and we couldn't be more stoked.
Now, when is "The Avengers 2" officially coming out?
What do you think of Marvel's big announcements? Tell us in the comments section below or on Twitter!