Marc Maron's podcast headed to public radio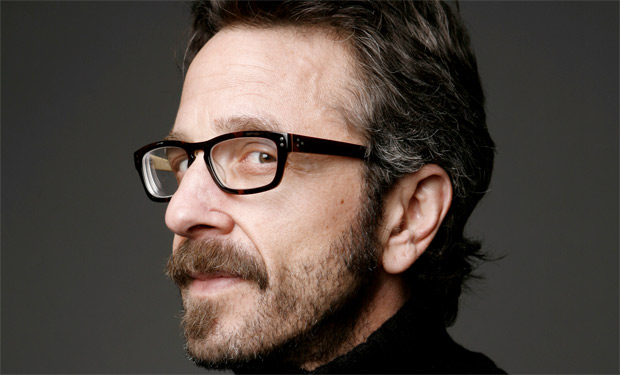 Posted by Terri Schwartz on
The Public Radio Exchange is going to make it even easier for you to listen to Marc Maron's hit podcast, "WTF with Marc Maron." PRX has announced that they'll be airing his uncensored interview series on public radio stations across the country, including New York City's WNYC and Chicago's WBEZ. It's time to start tuning that dial.
Maron has earned plenty of acclaim for his series of interviews with beloved comedians and stars that can be both hilarious and heartbreaking. "WTF with Marc Maron" has become one of the most successful shows on iTunes with almost a quarter of a million listeners per week, so it was only a matter of time before it was going to be nationally syndicated. We're just glad it's on public radio.
"Marc Maron embodies the spirit of fearless experimentation and raw energy that has typified PRX's recent initiatives aimed at revamping the stereotypical public radio demographic," said executive director of PRX Jake Shapiro. "'WTF with Marc Maron' brings a fresh and provocative new voice to the public radio landscape."
This season, Maron will talk to Amy Poehler, Dave Foley, Norm MacDonald, Todd Hanson, Carl LaBove and perform a tribute to George Carlin with Sally Wade. Previous guests have included Louis CK, Judd Apatow, Conan O'Brien, Robin Williams and Ben Stiller.
We have a special place in our hearts for Maron, as his new TV series will be debuting on IFC next year. Much like Louis CK did with "Louie," "Maron" (which is a working title for now) will explore a fictionalized version of Maron's life as a comedian and talk show host, from his two divorces to his WTF podcast. We're excited to soon be welcoming him to the IFC family.
Are you a fan of Maron's podcast? Are you glad he's coming to IFC? Tell us in the comments section below or on Facebook and Twitter!