"Magic Mike" leading lady Cody Horn teases her cop drama, "End of Watch"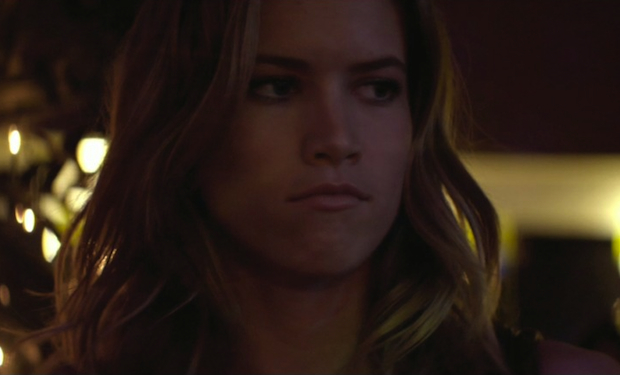 Posted by Terri Schwartz on
In "Magic Mike," Cody Horn had the pleasure of playing a strong female character in a movie that's largely focused around male stripping. The daughter of Disney chairman Alan Horn plays Channing Tatum's onscreen girlfriend who questions his stripping lifestyle in the film, and she told IFC that she was thrilled to get the part. But when it comes to the movies that she's starred in, Horn said that her upcoming drama "End of Watch" was the most challenging and rewarding set she's been on.
"It was the most fun on pre-production I've ever had in my entire life," she told IFC on the "Magic Mike" Los Angeles Film Festival premiere red carpet.
The movie follows two Los Angeles police offers who discover something that makes them the targets of a drug cartel. Horn plays a cop in the flick and worked alongside Jake Gyllenhaal, Michael Pena, America Ferrera and Anna Kendrick. She threw her into the preparation for that film and was duly rewarded from it.
"We went on ride-alongs, we shot guns, we went through training — tactical training and then physical training — and America and I decided that we didn't want to be just two actresses showing up with cups of coffee," Horn said. "So we worked out every single day, went to the gym every single day before we went to set, even if our call time was at 5am."
Horn explained that her interest in the role was a personal one.
"My dad was in the air force, so maybe that was sort of scratching an itch for me that I always wanted to understand that life," she said.
Written and directed by David Ayer, "End of Watch" hits theaters September 28.
Are you looking forward to "End of Watch"? Tell us in the comments section below or on Facebook and Twitter.