"Looper" to open Toronto International Film Festival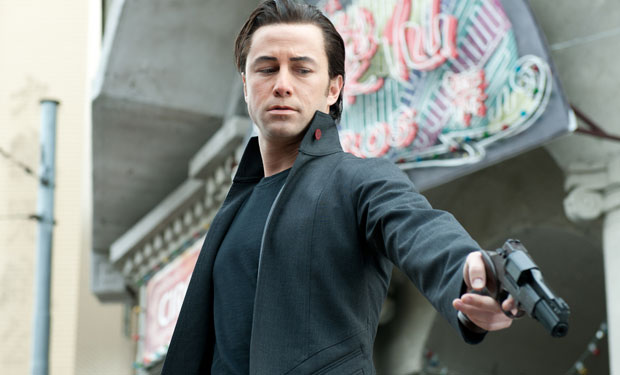 Posted by Terri Schwartz on
The Toronto International Film Festival kicks off in only 44 days, and the fest has honored Rian Johnson's "Looper" by having it open the 10-day-long event. It's the second time Johnson has had a film at TIFF, the first being his theatrical debut, "Brick."
"With 'Looper,' Rian has taken his filmmaking to a new level, and we can't wait to present it to the Toronto audience in the most prestigious platform we can offer," Cameron Bailey, TIFF's artistic director, told The Los Angeles Times.
"Looper" kicks off what looks to be an awesome year for movies at TIFF. In addition to the opening night film, the festival also announced its line-up of galas and special presentations. Now we wish it was much easier — and cheaper — to fly into Toronto, because just about every movie we've been looking forward to that comes out over the next year is screening there.
Chief among them are the Wachowskis' "Cloud Atlas," Derek Cianfrance's "The Place Beyond the Pines," David O. Russell's "Silver Linings Playbook," Robert Redford's "The Company You Keep" and Ben Affleck's "Argo." Even more exciting is the fact that Joss Whedon is bringing his low-budget take on "Much Ado About Nothing" to the festival, while Terrence Malick's recently-titled "To The Wonder" will make its big premiere as well. Even Summit's "The Perks of Being a Wallflower" is being taken out and shown off.
Joe Wright's "Anna Karenina," Saorsie Ronan and Gemma Arterton's "Byzantium," David Ayer's "End of Watch and Kristen Wiig's "Imogene" will be screened during special presentations. We're also psyched to hear what people think of the Bill Murray-starring "Hyde Park on Hudson," Michael Shannon's "The Iceman" and Terry Gilliam's "A Liar's Autobiography — The Untrue Story of Monty Python's Graham Chapman." And, you know, every other movie there. Did we mention we're jealous of everyone getting to attend yet?
The Toronto International Film Festival runs from September 6 to 16. "Looper" hits theaters on September 28.
Which of these movies are you most excited to see? Tell us in the comments section below or on Facebook and Twitter.