Is Mother Russia one of the villains in "Kick-Ass 2"?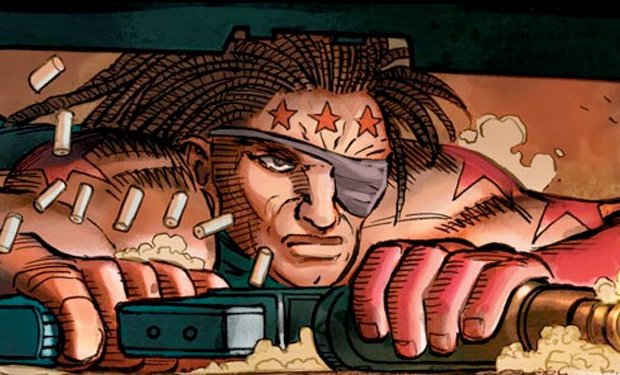 Posted by Terri Schwartz on
It seems as though Christopher Mintz-Plasse won't be alone in his villainous pursuits in "Kick-Ass 2."
Anyone who's read the Mark Millar-penned comic book of the same name knows that the stakes are heightened for Kick-Ass. His nemesis, Mintz-Plasse's Red Mist, changes his alterego's name to The Motherfucker and puts together a posse of supervillains to start wreaking havoc on the communities around them. It looks like casting has already begun for those baddies, or at least for The Motherfucker's bodyguard "Mother Russia."
Moviehole got their hands on a casting description being sent out to agencies asking for an "extremely tall, large, fit female of 25 to 40 to play the part."
"Classic Villain," the listing reads. "An ex-KBG officer who is now being paid by the week by Chris to fight in his group — she is easily the most skilled and just a ruthless killer in general. Described as a 'roided-out female bodybuilder, she needs to be extremely physically imposing and muscular, though still come across as feminine. As tall as possible (6ft and over only). Indicate height on submission."
Though Millar had previously claimed that production would begin this month, it doesn't seem like that is going to happen. However Mintz-Plasse did walk around Comic-Con saying that "things are looking good" to any outlet who would talk to him, so we're guessing "Kick-Ass 2" will go in front of the camera sooner rather than later. However, things have gone from bad to worse in the movie's storyline, and Mintz-Plasse's character is going to be at the center of it.
"There's a lot of blood and a lot of murdering," he told MTV News. "If I'm playing my character, you know, it's got to happen. … ['Kick-Ass 2' is] going to be rated X. NC-17."
Who do you think should play Mother Russia in "Kick-Ass 2"? Tell us in the comments section below or on Facebook and Twitter!