"Justice League" ride to open up at Australia theme park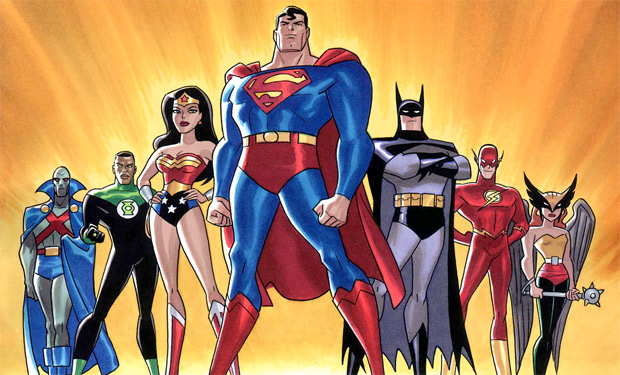 Posted by Terri Schwartz on
Warner Bros. might be reviving the Justice League for a new movie, but it sounds like DC's ensemble of superheroes is going to be headed to Australia's Warner Bros. Movie World first.
The official website for the theme park has posted new information about the ride, which they're calling "Justice League: Alien Invasion 3D." The shooting dark ride (similar in style to the "Buzz Lightyear" one at Disneyland) will feature familiar characters like The Flash, Supergirl, Superman and Cyborg. It also is some pretty major proof that Warner Bros. wants "Justice League" to be a major franchise for them. Who knows, maybe some of the characters we see in the ride will be included in the movie as well.
Entertainment Designer has some information about how the story will be laid out. Riders will enter the queue, only to find out via newscast that the Justice League is being assembled to fend off a group of alien invaders. Cyborg recruits the batch of visitors, and teaches them how to use the "guns" attached to their "custom tactical assault vehicle" to fight the "alien spores" infesting the world. It's then up to the rider to defend Gotham City from the invaders, hoping to rack up as many points as possible by the end of the adventure. The ride ends with a big showdown between Superman and an as-yet-unnamed evil villain.
The ride seems pretty cool, and it will be interesting to see if the quality level of the 3D screens and animatronic figures that Warner Bros. Movie World is putting together for this attraction are on par with some of the big rides that recently opened up in the United States, like "Harry Potter and the Forbidden Journey" and "Transformers: The Ride." We don't really have an equivalent of Movie World stateside, but maybe WB can make a deal to bring it to Disney or Universal or something. Fingers crossed for this, and an impending official movie announcement. "Justice League: Alien Invasion 3D" is set to open in September.
What do you think of this recently announced ride? Tell us in the comments section below or on Facebook and Twitter.