J.J. Abrams, Edgar Wright team up for "Collider"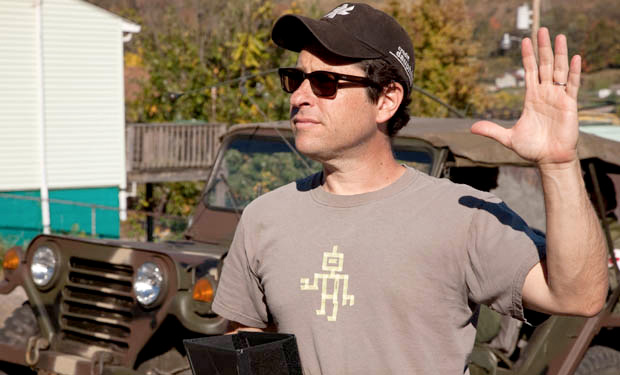 Posted by Terri Schwartz on
The dream team has assembled, and they're going to make a movie called "Collider."
Deadline is reporting that J.J. Abrams, Edgar Wright and screenwriter Mark Protosevich have teamed up to work on a new sci-fi film that — like most Abrams projects are — is being kept under wraps. Wright will direct the flick and co-write based on an idea he came up with, while Protosevich will have the other co-writing credit. Abrams will produce the film under his Bad Robot banner.
It's hard to get a read on what type of film this will be based on these preliminary details. Wright has never done a straight sci-fi film in the past, while Abrams has made his name making sci-fi movies in line with the likes of Steven Spielberg and George Lucas. Protosevich has had his hand in the sci-fi pot for a while now and is best known for writing the screenplay for "I Am Legend." But he also has story credit on "Thor" and has written the "Mass Effect" screenplay, Spike Lee's "Old Boy" remake and "Jurassic Park IV."
No word from Deadline as to when this flick could get into production, but we're likely still a few years out. Abrams is wrapping up post-production on "Star Trek 2," which is due out next year, but he has plenty of other projects to keep him occupied. We already mentioned the three projects Protosevich is juggling, but it's Wright's schedule that has us the most worried. He plans to get started on his final Blood and Ice Cream trilogy movie "The World's End" later this year, and then hopefully will get started on Marvel's "Ant-Man" (if it gets greenlit). That will likely keep him occupied until 2014, and hopefully there's still interest in this project by then.
What type of sci-fi movie would you like to see these three talents make? Tell us in the comments section below or on Facebook and Twitter.