Jessica Biel already out of "The Wolverine"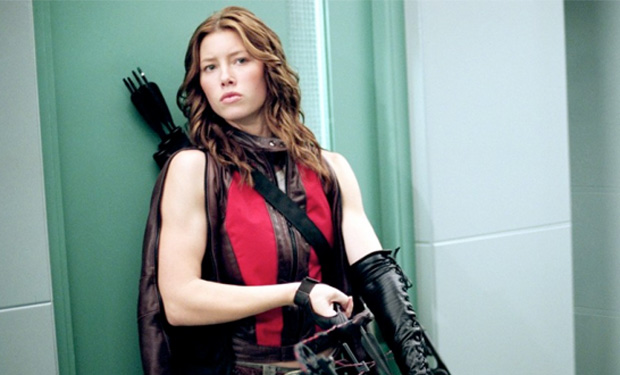 Posted by Terri Schwartz on
Well, that was fast. Only two days after it was reported that Jessica Biel was interested in playing Viper in "The Wolverine," talks have reportedly broken down.
Collider has the news, saying that 20th Century Fox is now talking to other actresses about the role. No news on why Biel turned it down, but it could have something to do with the fact much of the production is set overseas in Australia and Japan.
It's at least exciting news that Hydra is going to be a seemingly major part of the film's story. The character is best known for blackmailing Logan into marrying her as a part of a scheme created by the criminal organization Hydra, but it's believed that she might have had some romantic feelings for the X-men mixed in with all her evil machinations.
Hopefully Fox will go with a lesser-known, more up-and-coming actress than Biel for this role. While she should be someone recognizable, it might be too much for "The Wolverine" to handle if Viper is played by a star as popular as Hugh Jackman. The majority of this cast is lesser-known, so having too popular a leading lady might not give them enough room to shine.
"The Wolverine" will hit theaters on July 26, 2013.
Who do you think should play Viper in this movie? Tell us in the comments section below or on Facebook and Twitter.