Jeremy Renner and Bill Condon eying WikiLeaks film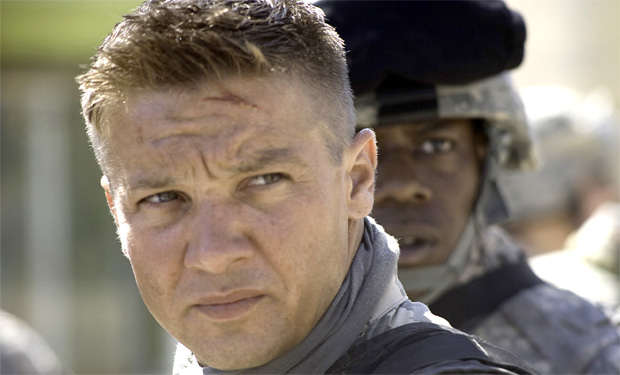 Posted by Terri Schwartz on
There are several film projects about WikiLeaks in the works right now, but one seems to be pulling ahead of the rest. DreamWorks' planned take on the story has reportedly attracted two high profile talents: Jeremy Renner and director Bill Condon.
Deadline is reporting that the two are very interested in joining the DreamWorks film, though no deals have been made. Renner would look to play WikiLeaks founder Julian Assange, while Condon would direct the movie. DreamWorks acquired the rights to two books — "Inside WikiLeaks: My Time With Julian Assange at the World's Most Dangerous Website" and "WikiLeaks: Inside Julian Assange's War on Secrecy" — last year, but no movement has been made on their take on the story until now.
However, Deadline is also reporting that this WikiLeaks project is looking to acquire independent financiers and move away from DreamWorks. Unsurprisingly, the studio is playing mum on the subject.
Still, it's exciting news that Renner would be interested in playing the part. He's hot off "The Avengers" and, with "The Bourne Legacy" coming out next month, is having the biggest year of his career since he was nominated for an Oscar in "The Hurt Locker." If this WikiLeaks project is the first one of the many others in production to be made, then it could be huge. It would be nice to see Renner return to his dramatic side now that he's cemented himself as an action star. And "Kinsey" director Bill Condon could likely use a break now that he's wrapping up on "The Twilight Saga: Breaking Dawn — Part 2."
"The Hurt Locker" scribe Mark Boal is currently writing a WikiLeaks project as well, and HBO and BBC shot their made-for-TV film during the spring. Then of course there's the documentary "WikiLeaks: Secrets and Lies" that we saw and were wowed by at SXSW this year. Still, this DreamWorks version could be very interesting if it does land Renner and Condon.
Do you think Renner and Condon are a good fit for the ongoing WikiLeaks story? Tell us in the comments section below or on Facebook and Twitter.