Jay Baruchel's potential "RoboCop" role revealed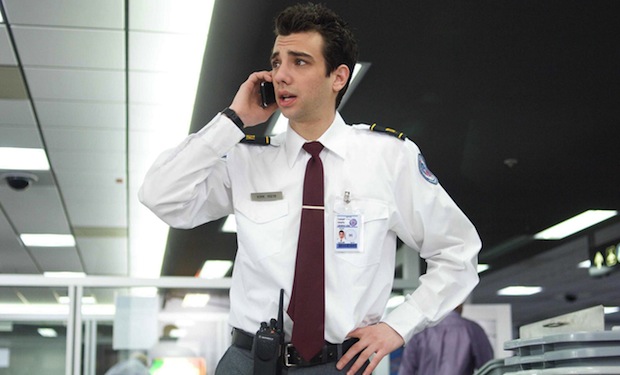 Posted by Terri Schwartz on
Jay Baruchel might not be confirmed as a member of the cast of Jose Padhila's "RoboCop" just yet, but at least we know more about his potential character.
The Hollywood Reporter is saying that Baruchel is "nearing a deal" to join the "RoboCop" gang, and that he'll be on the villainous end of the spectrum. According to the website, Baruchel will be playing the head of marketing for OmniCorp, the corporation at the heart of the movie.
He'll be joining an already impressive list of actors that includes Joel Kinnaman ("The Killing") as Alex Murphy, the police officer who will later become RoboCop; Abbie Cornish as his wife; Gary Oldman as the scientist who created RoboCop; Hugh Laurie as the CEO of Omnicorp (the company that created RoboCop); Samuel L. Jackson as a charismatic media mogul and Jackie Earle Haley as Maddox, the man who gives RoboCop his military training. Baruchel's inclusion will just about round out the cast.
The film doesn't have a US release date yet, but it's due out in the UK on August 9, 2013. Here's the official plot synopsis:
"In 'RoboCop,' the year is 2029 and multinational conglomerate OmniCorp is at the centre of robot technology. Their drones are winning American wars around the globe and now they want to bring this technology to the home front. Alex Murphy is a loving husband, father and good cop doing his best to stem the tide of crime and corruption in Detroit. After he is critically injured in the line of duty, OmniCorp utilises their remarkable science of robotics to save Alex's life. He returns to the streets of his beloved city with amazing new abilities, but with issues a regular man has never had to face before."
This premise sounds virtually the same as the 1987 Paul Verhoeven original, but the remake will likely end up being different in some ways. The casting announcements haven't lined up so far, and the little we've heard about the movie from those involved tease that it might not be the same RoboCop we all adore so much.
Do you think Baruchel will be a good addition to this remake? Tell us in the comments section below or on Facebook and Twitter.