"Indiana Jones 5" is unlikely, says producer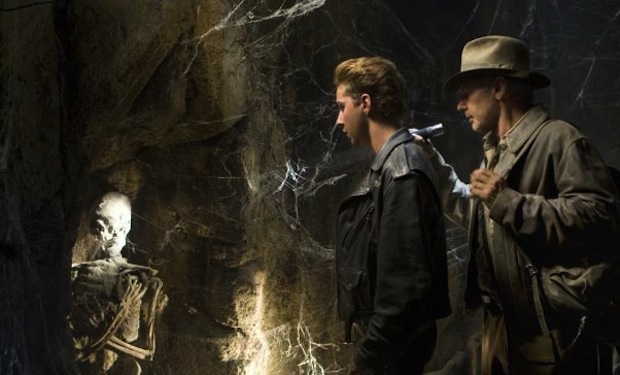 Posted by Terri Schwartz on
"Indiana Jones 5" might need its MacGuffin, but it doesn't sound like it's going to get it any time soon.
In an interview with Collider, producer Frank Marshall admitted that a fifth "Indiana Jones" movie is likely a no-go. He seems perfectly happy to just let the series go after "Indiana Jones and the Kingdom of the Crystal Skull."
"I say, for me, [Kingdom of the Crystal Skull is] the last hurrah. I know that yes, we talk about it, but there's no idea, there's no MacGuffin," he said.
That comment is a follow-up to George Lucas's claim last year that the movie needed an object for Jones to search for.
"I mean, I know what ['Indy 5' is] about," he said, "but I just have to find a MacGuffin that fits into the arena we're working in."
Since Lucas has since retired from filmmaking (albeit with a clause to allow him to make a fifth "Indy" movie), Marshall said he thinks that "Indiana Jones 5″ is dead on arrival.
"Yeah, no [Lucas] isn't [hungry to do another Indiana Jones]," Marshall said. "And he's obviously passing the baton to my wife, so."
Marshall's wife is Kathleen Kennedy, who was named co-chair and Lucas's successor at Lucasfilm on June 1. Lucas, Steven Spielberg and Harrison Ford might as well end the franchise while they're sort of ahead, since no one from our vantage point is clamoring for a new movie.
Lucas announced his retirement to The New York Times back in January, saying, "I'm moving away from the business, from the company, from all this kind of stuff. … Why would I make any more when everybody yells at you all the time and says what a terrible person you are?"
Would you want an "Indiana Jones 5"? Tell us in the comments section below or on Facebook and Twitter!