How to set up a child for future trauma with Bunk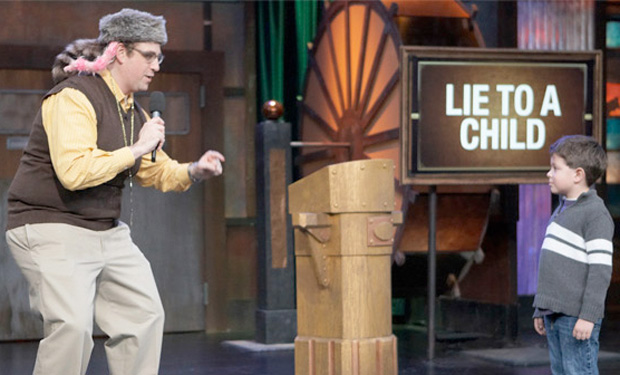 Posted by Melissa Locker on
Remember that time that Bunk contestants Kumail Nanjiani, Eugene Mirman, and Ben Garant had to make up catchy jingles in order to teach kids hard life lessons in a fun and family friendly way? Those were some good times. In fact they were such good times that Bunk once again waded into the boggy monster-infested morass that is online parenting advice in order to kindly offer up a public service to parents. Move over Dr. Spock, because Bunk is here to get the job done right. At the behest of barefoot host Kurt Braunohler comedian contestants Nicole Parker, Ethan T. Berlin, and Michael Che do their best to prepare their children for future trauma. Isn't that nice of them? Hell yeah it is. See that hard talk? That was just a way of preparing you for future trauma. Our work here is done.
Watch this clip and be sure to tune into Bunk on Friday at 10:30/9:30 p.m. ET for more valuable life lessons:
video player loading
.
.
.
Want the latest news from Bunk? Like them on Facebook and follow them on Twitter@ifcbunk and use the hashtag #bunk.
Bunk airs on IFC on Fridays at 10:30/9:30c