Ken Jeong to play major role in "Hangover Part III"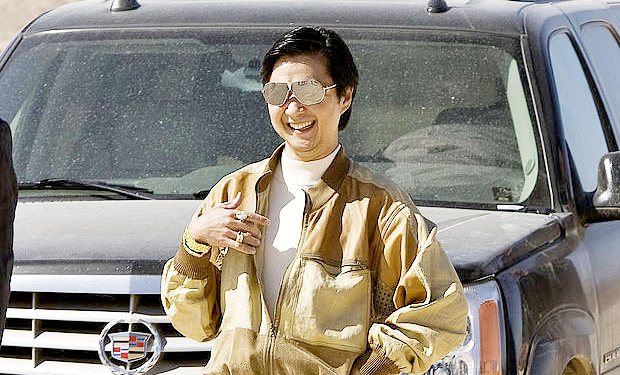 Posted by Vincent Genovese on
"The Hangover Part III," the last film in Todd Phillips's raunchy trilogy, will be featuring a lot more Mr. Chow.
THR reports that Ken Jeong, the former-doctor/current-comic, has signed a deal with Warner Bros. to star in the next "Hangover" film (due out Memorial Day 2013). "Star" is the keyword here. In the last two films, Jeong was merely a supporting character, playing second fiddle to Zach Galifianakis, Ed Helms and Bradley Cooper. In "Part III," however, it is believed that the actor will have a much larger part. This turn of events is likely due to the Jeong's memorable performances in "The Hangover" and "The Hangover Part II," as well as his much-beloved role on NBC's "Community." The actor has also made a name for himself in last year's "Transformers: Dark of the Moon" and "Despicable Me."
How will Ken Jeong's expanded role affect the film's plot? As of now, all we have to go by is what Zach Galifianakis revealed in an interview with Rolling Stone. "According to what [Galifianakis has] heard," the article states, "the plot ditches the format of the first two and focuses on his character escaping from a mental institution with help from the Wolf Pack."
Perhaps now, with his star on the rise, Jeong will be properly inducted into that aforementioned pack. We'll have to wait until Memorial Day 2013 to find out.
Are you excited to see more Mr. Chow in "The Hangover Part III"? Tell us in the comments section below or on Facebook and Twitter.