"Guardians of the Galaxy" bumped to August 1, 2014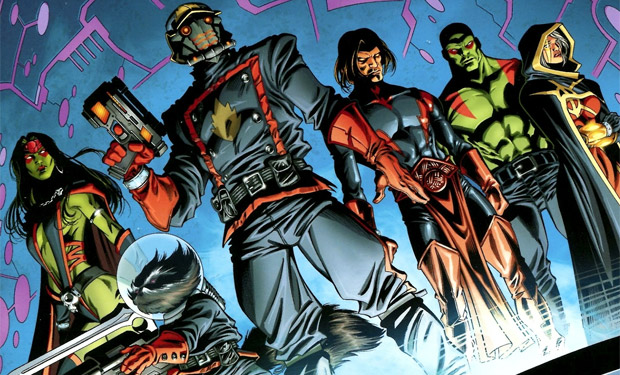 Posted by Terri Schwartz on
Marvel hasn't officially announced it yet, but it seems fair to assume that "Guardians of the Galaxy" is the mystery Marvel movie that the studio is planning for 2014. Pretty much everyone and their mother has previously said that this film will be "Guardians," though we'll likely have to wait until Comic-Con next week to know for sure.
Even though Marvel is keeping mum on the issue, its parent company Disney has announced some major news about the forthcoming film. Untitled Marvel movie #2 was slated to hit theaters on May 16, 2014, but now it's been bumped back until August 1, 2014. An interesting move, especially since the Marvel movies have (for the most part) been released in the spring of each year.
Already on the slate for 2014 is "Captain America 2," which will hit theaters on April 4. Maybe Marvel felt that such a move is justified because their as-yet-unannounced movie (even if it isn't "Guardians") is such a big departure thematically from the first Avenger's story. Hopefully that bodes well for an "Avengers 2," which many are saying will be released at some point in 2015.
Rumor has it that the "Guardians of the Galaxy" film will finally make good on the Thanos tease that was shown at the end of "The Avengers," with the titular superheroes finally facing off against the big bad purple Mad Titan. If that's the case, we'll be interested to see who becomes the main villain in "The Avengers 2."
Why do you think Marvel moved this movie's release date? Tell us in the comments section below or on Facebook and Twitter!