"God of War" movie being rewritten by "Pacific Rim" scribes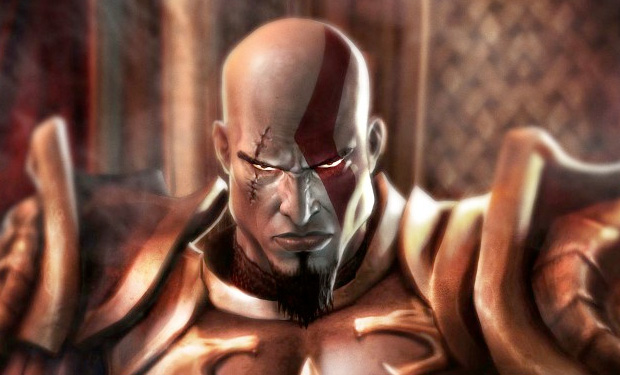 Posted by Terri Schwartz on
This is a good week for video game movie adaptations. Between Monday's announcement that an "Assassin's Creed" game would star and be co-produced by Michael Fassbender, yesterday's news that CBS Films had picked up the rights to "Deus Ex: Human Revolution" and yet another gaming flick reveal today, we've officially gotten a new video game adaptation every day this week.
The newest to join the cool kids club is "God of War," Sony's action adventure game based on Greek mythology. The Hollywood Reporter has learned that "Saw" writers Patrick Melton and Marcus Dustan have been hired to rewrite the script "The Wolfman" scribe David Self penned for "God of War." Melton and Dustan's most recent gig was writing a draft of Guillermo del Toro's "Pacific Rim." Self is also executive producing the project at Universal, so he likely just wanted someone(s) to give a go at improving the project as much as it can be improved.
There's plenty of leeway to be had with the "God of War" series. Though the first game is about a Spartan warrior named Kratos who works for the Olympian gods and is tasked with killing Ares, it borrows heavily from Greek mythology. Players end up seeing the likes of Athena, Medusa and even Pandora's Box, and travel to a variety of familiar Greek locations. The series ends up becoming a bit more complex than that and turns into a sort of weird soap opera, but this movie would likely only be based on the first game. This project could end up being a visual spectacle along the lines of "300" or "Immortals," and that wouldn't be a bad thing. Care just needs to be taken to ensure that it doesn't end up silly or mindless like "Clash of the Titans," another recent attempt at retelling Greek myths (or at least a loose interpretation of them) on the big screen.
Do you think a "God of War" game is a good idea? Tell us in the comments section below or on Facebook and Twitter.