"Ghostbusters 3" is reportedly getting a new script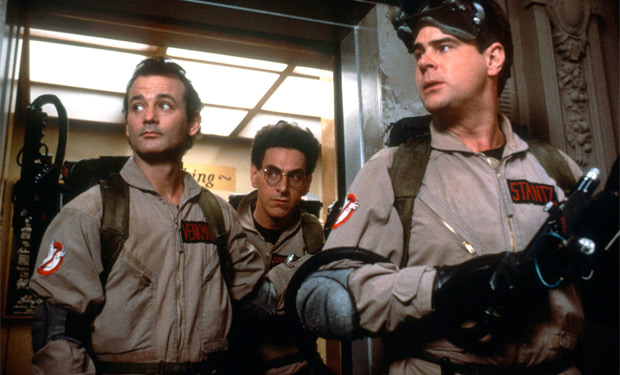 Posted by Terri Schwartz on
Don't give up hope on a planned "Ghostbusters 3" just yet. According to new reports, a new writing staff has been hired to rewrite a script that Bill Murray previously said just wasn't good enough.
In an interview with WIVB, Dan Aykroyd refused let fans give up hope on a long-planned third installment of the "Ghostbusters" franchise by saying that a new version of the script is on the way.
"We've got a new writing staff working on it now," he teased. "It's got to be perfect. That's the whole thing. There's no point in doing it unless it's perfect. So that's what we're up to now."
It sounds like he took Murray's works straight to heart when the "Moonrise Kingdom" star recently told David Letterman that he didn't think the screenplay written by Lee Eisenberg and Gene Stupnitsky was good enough for the material. Murray has notoriously dragged his heels on this project, so maybe Aykroyd just didn't want to give him any more cause for complaints.
At the time, Murray said, "You just gotta have a really good script. It's hard. Even the second 'Ghostbusters' wasn't as much fun for me as the first one. It's hard to make a sequel. It's gotta be really funny, and that first one was just so darn funny. … We'll try again. I always drag my feet on it."
Then again, Aykroyd could just be blowing smoke up our asses trying to get this made like he has for the past few years, but we hope that "Ghostbusters 3" actually comes together this time. And, you know, that it's good.
Are you hopeful that a "Ghostbusters 3" will ever happen? Tell us in the comments section below or on Facebook and Twitter.