"Gangster Squad" will likely be bumped to 2013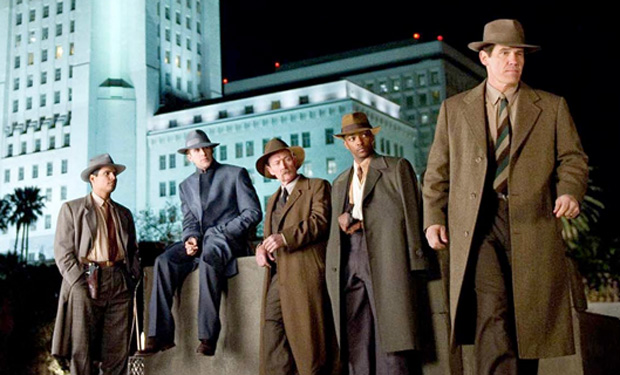 Posted by Terri Schwartz on
Only a day after news broke that Warner Bros. will be removing the movie theater shoot-out scene from the climax of "Gangster Squad," new reports are coming out saying that the studio will likely push Ruben Fleischer's forthcoming drama back to 2013. Talk about bad timing.
The movie was slated to open on September 7, but hits a bit too close to home following the shoot out in an Aurora, Colorado movie theater during a midnight screening of "The Dark Knight Rises" on Friday. In an effort of being considerate to those affected by the tragedy, WB is bumping the release date and recutting portions of the film.
The Hollywood Reporter is saying that Warner is considering at January 11 opening day instead, but that's not locked down. Though only "Hansel and Gretel: Witch Hunters" opens on that date, the studio is reportedly concerned about how quickly the cast can be assembled and how soon the project can be completed again.
What that date is telling us is that Warner Bros. is aiming for "Gangster Squad" to be an Oscar contender. Releasing it on January 11 still gives it a chance to be up for consideration at this year's awards show, and it seems like the movie could have the makings of greatness. Just look at this trailer. Hopefully the tragic events in Aurora don't overshadow what could potentially be one of the best movies of this next year.
Do you think it's smart to move "Gangster Squad" back? Tell us in the comments section below or on Facebook and Twitter.