Exclusive premiere: Megan Reilly "Old Man and the Bird"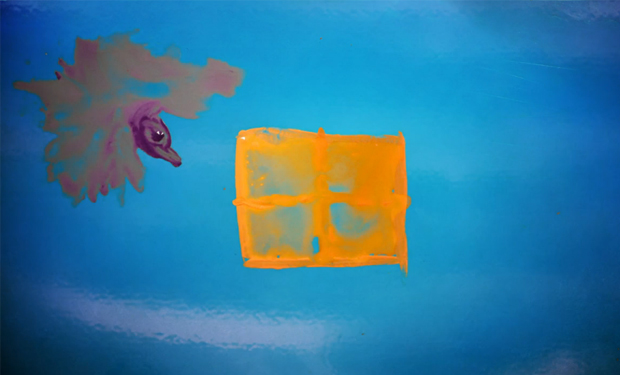 Posted by Brandon Kim on
Watercolors come to life in Megan Reilly's gorgeous little ditty about a songbird who can't be caged. The Memphis-born belle moved to New York at age 23 and released two critically acclaimed albums, but her latest, "The Well," is her first in five years. Director Katie Kapuza created the animation for this duet with folk singer-songwriter John Wesley Harding from 1,100 separate images, taking a photo after each brush stroke.
"Old Man and the Bird is a song about a lecherous old man trying to coax a beautiful songbird through his window and into his cage," Reilly said. The singer and impressed Steve Shelley of Sonic Youth, who helped guide her through the early stages of her career in NYC, but she has since moved out of the city and had a child.
"It's a duet with john Wesley Harding who also penned the song and we rehearsed it only once in the studio before recording it," Reilly added. "I always love singing with him and was ecstatic to have a song of his on my record. I think it's always a good thing to break out of the mold you create when you write your own songs."
video player loading
.
.
.
"The Well" is out now on Carrot Top Records.
Do you feel lecherous? Let us know in the comments below or on Twitter or Facebook!