Exclusive premiere: Caroline "Waltz"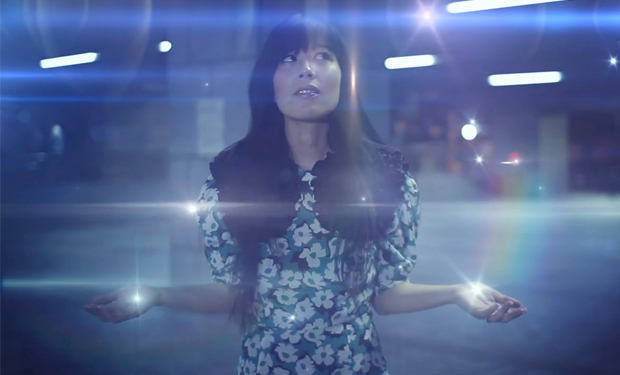 Posted by Brandon Kim on
Okinawa-born chanteuse, Caroline Lufkin (formerly of Mice Parade) is releasing a remix of her "Verdugo Hills" album today, with re-imaginings from her peers including, Eluvium, Dntel, Her Space Holiday, and Mice Parade. To celebrate, we have a video shot in Tokyo from the original record, already out on Temporary Residence.
Director Sunny Peabody ("Beauty and the Beat") described the video was a "small thank you to Caroline for introducing me to my wife," and recounted how the singer had introduced them at the Apple store where he worked. "Little did I know that day, I'd sell a computer to the woman I would marry, and also become close friends with Caroline. It wasn't long before I'd discover that she wasn't only good at playing cupid but she was an amazing musician as well."

video player loading
.
.
.
Sunny and wife arrived in Tokyo on an unrelated trip, but set aside two days to make the video. "Originally we were going to shoot 'Gone,'" Caroline recalled, "One of my other tunes, but the gloomy weather clashed with the scenes we had in mind. So, we scraped it all, and the next day Sunny came in with a new plan… I really didn't know what was happening until we were on set."
"Caroline and I didn't discuss to much about the meaning of the song and she left it open for me to interpret as I would," Sunny said. In doing so he took the intimacy of the song and tied it inextricably with the city of Tokyo. "Many lives have been lived there and you can
feel the presence of an older world under all the newly paved streets and modern buildings. There was nothing eerie about it, but rather comforting knowing that you are surrounded and almost embraced by a spiritual world older and wiser then you. There is just this amazing energy running through the city inhabiting in the people, in the trees, in the air."
Sunny envisioned Caroline as spirit "in search of a connection to the world she once knew." She wanders and searches, but ultimately lets go, eventually resting in peace, in Tokyo.
"Giving control of creativity, direction and production to Sunny was exciting and necessary," Caroline said. "As a visitor, Sunny was seeing Tokyo with fresh eyes and feeling something unique and new. I loved seeing that magic carry over into the video."
Would you like to remix Caroline too? Let us know in the comments below or on Twitter or Facebook!