Exclusive: download Videotape's "Static"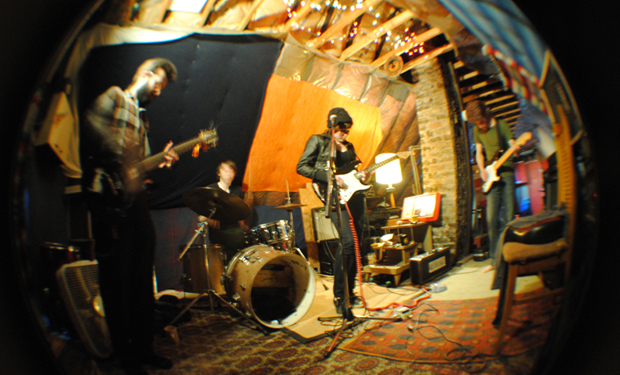 Posted by Brandon Kim on
Videotape magnetizes harmony with noise into a driving, slightly melancholic, pop that reminds me of gazing at my shoes while dancing to The Stone Roses. The female vocals add a haunting touch and combined with the abandoned cathedral sound of the recording, the album will be well suited for echoing in your earbuds this Fall.
The five-piece from Chicago (AJ Cesena, Sophie Leigh, Ian McDuffie, Sarah Sterling, and Jenna Caravello) release their debut "This Is Disconnect" on September 4th, 2012. Here's the track "Static," to check out in advance!

DOWNLOAD "Static" here!


Props for Chicago shoegaze? Let us know in the comments below or on Twitter or Facebook!