"Dredd 3D" debuts bloody red-band clip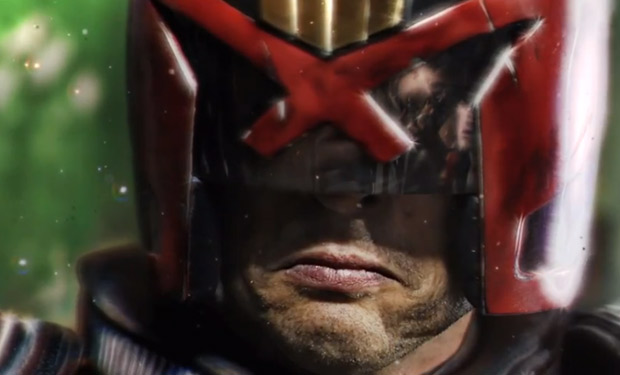 Posted by Brian Jacks on
Fresh off its Comic-Con panel, the folks behind "Dredd 3D" have released an R-rated clip from the anticipated comic book actioner. The scene in question involves Judge Dredd (Karl Urban) and his rookie partner Cassandra Anderson (Olivia Thirlby) invading a drug den, and naturally there are plenty of head shots to go around.
Hoping to scrub away the memory of Sylvester Stallone's ill-fated 1995 cinematic contribution to the Dredd universe, the revamped "Dredd 3D" appears to be going straight for the violence quotient, pulling no punches when it comes to gun-play and chest-bursting wounds. The scene below looks to advertise that heavily, as Dredd unleashes a swarm of bullets at the drugged-out occupants, ripping into each victim in full slow-motion glory.
Set in the ruins of the former United States, Dredd operates in vast metropolis called Mega City One that stretches from Boston to Washington D.C. With crime rampant, the Judges are released — judge, jury and executions in one tidy package. Karl Urban plays the baddest of them all, taking no prisoners as he heads to battle with a drug kingpin played by Lena Headey.
We'll get our full look at this reimagined Dredd when the film opens September 21.