"Deus Ex: Human Revolution" to get film adaptation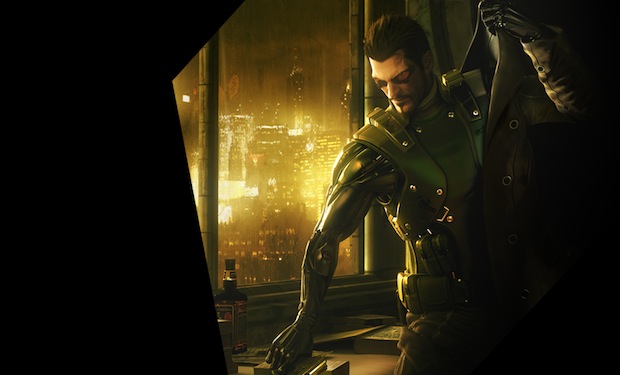 Posted by Terri Schwartz on
Gamers might still be talking about last year's Square Enix hit "Deus Ex: Human Revolution," but now film fans are going to start talking about it too.
CBS Films announced today that they've purchased the rights for the dystopian action game with plans to turn it into a feature-length film. Just don't expect the movie to stay too close to the game's plot. The press release CBS Films sent out said that the video game will "serve as the primary template for the film."
The folks at Square Enix and Eidos-Montreal will work alongside CBS Films to make sure the movie is an accurate portrayal of the futuristic world shown in "Human Revolution." It is the third game in the "Deus Ex" series, and serves as a prequel for the first game, which was released in 2000.
"Deus Ex: Human Revolution" follows an ex-SEAL-turned-security specialist named Adam Jensen who works for a biotech company called Sarif Industries that specializes in human enhancements. An attack on the company leaves Jensen fatally wounded, and the only way to save him is to replace much of his body with Sarif-enhanced limbs. Jensen then goes on a quest to try to get to the bottom of the attack and ends up unraveling a worldwide conspiracy.
One of the interesting elements of "Deus Ex: Human Revolution" was the way it challenged its players to rely heavily on stealth techniques, even awarding them for not killing a single enemy in the game. Of course players don't have to play that way, but it will be interesting to see if the CBS Films movie incorporates that element into the story. "Human Revolution" also takes on globalization and ethical arguments, so it's definitely a tale that will do well on the big screen.
At the same time, we can't help but feel that this announcement was something of a follow-up to UbiSoft's exciting news yesterday that Michael Fassbender is going to star in and co-produce an "Assassin's Creed" movie.
Are you excited for a "Deus Ex" movie? Tell us in the comments section below or on Facebook and Twitter.