"Cloud Atlas" premieres lengthy trailer, new images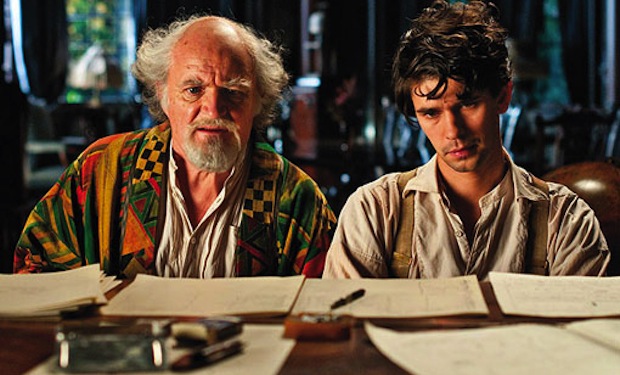 Posted by Terri Schwartz on
With only three months to go until "Cloud Atlas" hits theaters, we finally have our first trailer for Tom Tykwer and the Wachowskis' ambitious adaptation of David Mitchell's hit novel.
The trailer is almost six minutes in length, which is appropriate considering its six storylines that weave together to make its larger story. Starring Tom Hanks, Halle Berry, Jim Broadbent, Ben Whishaw, James D'Arcy, Jim Sturgess, Hugh Grant, Susan Sarandon and Hugo Weaving, the Wachowskis challenged each actor to play roles in each of the six plotlines to tell one cohesive narrative. And it looks like they succeeded.
In addition, Entertainment Weekly has a whole slew of new images from the movie to, we guess, make up for the months upon months of radio silence from the "Cloud Atlas" set. With the film set to make its premiere at the Toronto International Film Festival in September, this seems like promotion for that fest as much as it is for the movie's limited release.
When IFC caught up with Weaving last month while he was promoting his Australian indie "Last Ride," he told us how "Cloud Atlas" will work as a whole.
"The story's told like a mosaic. In the book, you're getting half of each story and then the second half of each story, and the film's not told in that way, so the certain characters you play towards the pointy end of the film start to fulfill the same function. That was a really fascinating adventure for everyone working on that," he said. "And as the film progresses and the script progresses, you get a sense of those actors and those characters coming together and fulfilling a similar function or a similar role if you like in the story."
"Cloud Atlas" is due in theaters on October 26.
What did you think of this trailer for "Cloud Atlas"? Tell us in the comments section below or on Facebook and Twitter.