Cillian Murphy examines the spiritual debates of "Red Lights"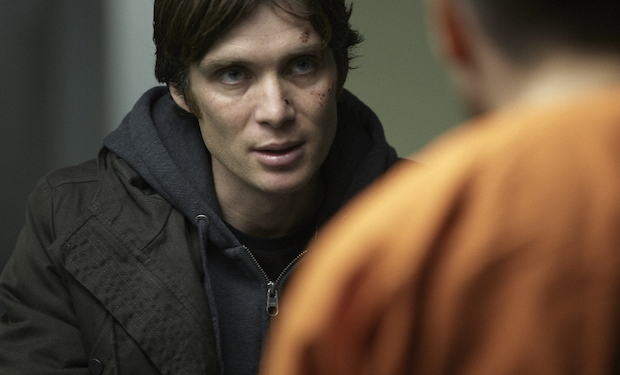 Posted by Terri Schwartz on
When fans go to see "Red Lights" — the latest movie from "Buried" director Rodrigo Cortes — it's not going to be what they expect. In fact, the less you know about the movie, the better. That being said, the film deals with the continual debate between believers and skeptics and the journey to discover whether special abilities like supernatural presences, psychic powers and super hero skills actually exist.
But the real draw to the film for lead actor Cillian Murphy was the chance to explore a character like his Tom Buckley and to go on a surprisingly surprising journey with him. IFC caught up with Murphy at the press day for "Red Lights" last month, and he talked about why he knew he wanted to join "Red Lights."
"It was just a great piece of writing. It was a great script," he said of Cortes' story. "You read a lot of scripts and it's always refreshing and encouraging when you can't predict where they're going to go. It was always surprising, the story was, the script and the character, and he goes on a really, really big journey, this character, and the challenge of trying to convey that in an honest way and in such a way that the audience would invest in him and go with him on the journey, that was the challenge really for me."
It only helped that he was taking this cinematic trip with a group of actors who he describes as "legends." Sigourney Weaver plays Margaret Matheson, a doctor who investigates and refutes supposed paranormal happenings, while Robert De Niro portrays Simon Silver, a psychic/evangelist who is the one man she was never able to prove was a fake. Elizabeth Olsen and Toby Jones round out the cast as one of Matheson's students and a fellow professor at her school, respectively, though Jones's professor is one whose goal is prove that special abilities really do exist.
Murphy appears in just about every frame of "Red Lights," so he got a chance to work opposite these actors as they played roles we don't typically see them in. De Niro in particular was as terrifying as we've seen him in recent years, and Murphy gushed that just getting to shoot the same scene with him and Weaver helped him in his own career.
"You get a chance to actually work with them and to observe them and to watch them act was, for me, I'll never ever forget that," he said. "You can't sort of underestimate the influence those guys have had on my career and their movies, so it was huge for me."
Of course, Murphy is an esteemed actor in his own right. Best known for his roles in "28 Days Later," "Batman Begins" and "Sunshine," Murphy has been in many movies that examine the constant struggle between people who are skeptics and those who are believers. That is a conflict that is at the center of "Red Lights," and we asked him why he thinks this is something people are so invested in.
"It is sort of an endless debate, isn't it? They seem to be kind of exclusive, I guess, to each other," he said. "I did another movie that was kind of similar in theme to that before, so I had read a lot about it."
But that debate is not what he thinks the movie is about. "For me, even though [the movie is] in that world of like skeptics and believers and scientists and people who claim to have paranormal abilities, for me it was really a character study and self-acceptance and obsession," Murphy said. "Those were the main sort of driving forces psychologically for me that I wanted to explore with the character because they are universal. This other world is interesting and exciting, but the human story of it, which is Tom's story, is the one that I really concentrated on."
So what does he want people to know about the movie going in, when we argue that people should know as little about it as possible?
"I think it's unexpected, it's original, it seems to have gotten a lot of people talking, and people seem to have very personal, very subjective interpretations of it," he said carefully. "I think each one is valid, and people are really trying to figure out. And some people look at it in a very sort of logical way and some people look at it in a very abstract way, some people look at in a very spiritual way, and that's the beauty of it. It doesn't prescribe answers, it asks you to ask questions."
"Red Lights" hits theaters on July 13 in limited release.
Are you intrigued by movies that you shouldn't know much about going in? Are you planning on checking out "Red Lights"? Tell us in the comments section below or on Facebook and Twitter.