"Catching Fire" casts Amanda Plummer as Wiress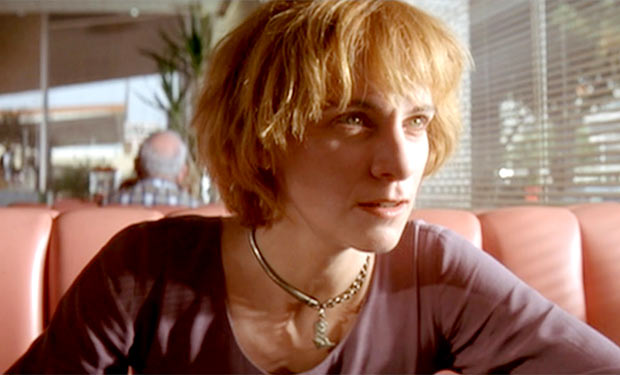 Posted by Terri Schwartz on
Amanda Plummer, welcome to "The Hunger Games" family.
Lionsgate announced today that the "Pulp Fiction" actress is the latest to join the cast of "Catching Fire." She'll play one of the new tributes forced to compete in the Quarter Quell. Her character, Wiress, was actually a former Hunger Games winner; however, due to a change of rules in the 75th anniversary of the event, she must compete again.
The District 3 tribute already won two previous Hunger Games, but her eccentric and somewhat strange personality makes her a character that no one wants to ally themselves with in the Quarter Quell. No one except Katniss, who was able to understand the bizarre way she communicated with others. Still, that didn't stop those around her from giving her the nickname "Nuts."
Like those who have been cast before her, Plummer's past resume makes her an excellent grab for Lionsgate. The Tony- and Emmy-winning daughter of Christopher Plummer has been working in the business for over three decades, and yet has agreed to a secondary role. That's a stamp of approval for "The Hunger Games" series if we've ever seen one.
"Catching Fire" has already cast its Plutarch Heavensbee and Johanna Mason, but is on the hunt for its Brutus and Finnick Odair. The film is gearing up to start shooting in a few months, so we should be able to expect plenty more casting in the coming weeks. There are some major roles left to be cast, including Finnick, Cashmere, Gloss, and Twill. The movie is due out in theaters on November 22, 2013.
Do you think Plummer is a good addition to the cast? Tell us in the comments section below or on Facebook and Twitter.