Bunk has some ideas to improve Jesus' last supper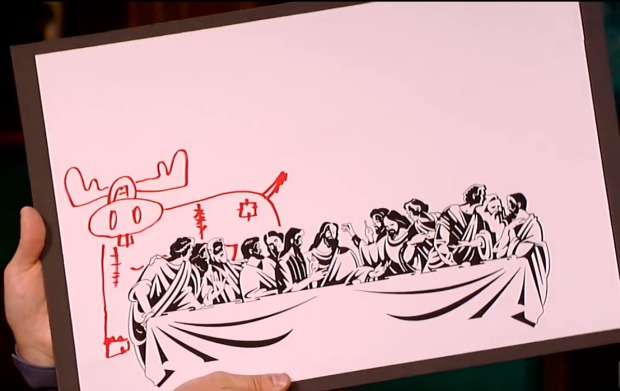 Posted by Melissa Locker on
Jesus knew a lot of things, but despite being able to turn water into wine and feeding five thousand people with a few loaves and fishes, based on his last supper, perhaps throwing a party isn't at the top of his skill set. That's where Bunk comes in. Perpetually barefoot host Kurt Braunohler tasked comedian contestants Bobby Moynihan (Saturday Night Live), Kumail Nanjiani (Franklin & Bash), and Ben Garant (Reno 911!) with helping Jesus turn his last supper from a somber affair into a serious pajama jammie jam. Who would you invite to a pajama jammie jam? Kid from Kid N' Play, of course. These Bunk guys sure know what's up when it comes to party planning.
Watch the clip now and be sure to tune in to Bunk on Friday at 10:30 p.m. ET right before the Portlandia Brunch Special airs at 11 p.m. ET:
video player loading
.
.
.
Want the latest news from Bunk? Like them on Facebook and follow them on Twitter@ifcbunk and use the hashtag #bunk.
Bunk airs on IFC on Fridays at 10:30/9:30c