Jason Bateman tweets "Arrested Development" set photos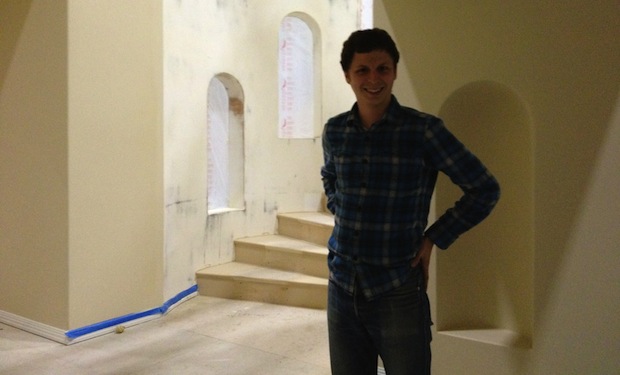 Posted by Terri Schwartz on
It's the final countdown… to the filming of "Arrested Development" season four!
With little over a week and a half to go until shooting begins on the upcoming season of "Arrested Development," Michael Cera and Jason Bateman have apparently stopped by the set of the show to check on its status. Sporting a George Michael-esque hair cut and the same awkward poses that we remember from his teenage years on the cult series, Cera looks as home as he ever was in the model home set and the entryway to Lucille's apartment.
"My son, arriving yesterday," Bateman tweeted, adding, "A grandson, looking for his Gangee."
Last Thursday, Ron Howard revealed that the first episode of season four will be called "Michael" when he tweeted an image of the first page of its script. Beyond that, we don't know what's in store for us in the return of our favorite family.
At least we know that the actors are as excited to return as we are to see them in character again. Cera looks like he's living it up in the photos Bateman tweeted, and David Cross recently told us that he's really excited about returning to set.
"It's a character that I love and a great group of people that I look forward to working with again, and it's a Mitch Hurwitz script so it's going to be fucking meta, meta layers of hilarity," he said. "I can't say anything for obvious reasons and I won't say anything but they're all great. I'm really, really chomping at the bit to do this stuff."
"Arrested Development" is due to hit Netflix in one fell swoop at some point next year.
Do these pictures make you as excited as they make us? Tell us in the comments section below or on Facebook and Twitter.