Will "Ant-Man" be the third Marvel film released in 2014?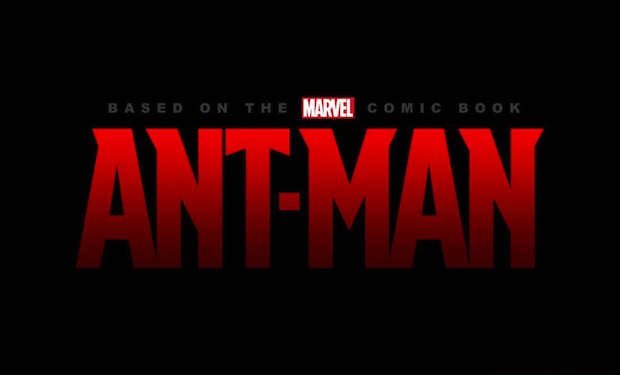 Posted by Terri Schwartz on
Marvel might have rolled out some of Edgar Wright's test footage for "Ant-Man" during the studio's Comic-Con panel Saturday, but that doesn't mean the movie is officially on their release schedule. In fact, the film still hasn't been greenlit, though that might change soon based on the positive audience response during the Hall H panel.
The implication of that is that "Ant-Man" is not one of Marvel's two unannounced movies, one of which we already know is "Guardians of the Galaxy." So where will "Ant-Man" fit into the studio's release schedule if it is to be made? Collider might have received the answer from Marvel co-president Louis D'Esposito during an interview with him while he was promoting the one shot "Item 47."
"That might be an opportunity where we do a third film, depending on [Wright's] schedule when he finishes 'World's End,'" D'Esposito said. "But he's such a competent filmmaker; the script is in great shape. The test will prove a lot of things on the visual effects front: how do we handle the shrinking, obviously, and the scale issues, because when he's small he's a half-inch. So we're gonna work that out, maybe that's when we do a third film."
Marvel has been pretty strict about their two-movies-a-year policy, so putting up a third could open up a whole new can of worms. D'Esposito goes on to elaborate that Marvel is considering giving lesser-known Marvel characters their time in the spotlight in lower budget, R-rated projects. It's unclear whether those characters would eventually have a role to play in movies like "The Avengers 2," but at least it would bring them into the cinematic universe.
The studio has previously said they could make a similar effort with their one shot short films, and there's a good chance that Marvel will deem it too costly to make as many movies as D'Esposito is suggesting. Still, Marvel is dominating the Hollywood box office right now, and now would be the perfect time for them to start experimenting. We would love to see Wright put forth an R-rated, low budget, comedic version of "Ant-Man." In fact, that would fit perfectly with his style.
Would you like to see "Ant-Man" vary in tone from the other Marvel movies out right now? Tell us in the comments section below or on Facebook and Twitter.