Anne Hathaway would consider a "Catwoman" spinoff movie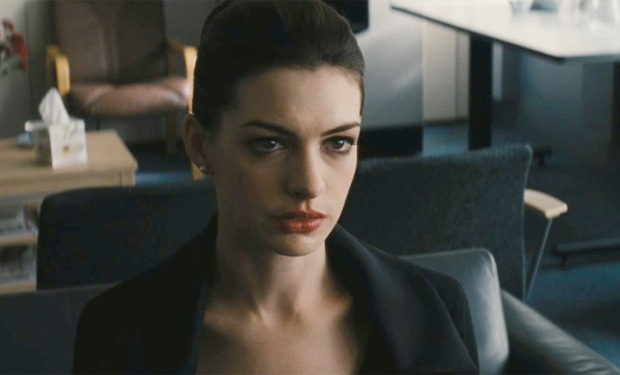 Posted by Terri Schwartz on
If anyone was the MVP of "The Dark Knight Rises," it's got to be Anne Hathaway's Selina Kyle. The actress pulled off Catwoman with style and ease, and stole most scenes that she was in. That's why it was only a matter of time before people started asking Hathaway about her interest in a standalone Catwoman movie.
"If [Christopher Nolan] is interested, then I'm very interested. I think it would be lovely to see more of her but only if it's with the right people," Hathaway told Digital Spy in a recent interview. "She lives in this Gotham City and so it would have to be established by the people who have made this Gotham City. For me, at least."
If that's the case, then this movie will likely never happen. When asked about the possibility of doing a Catwoman spinoff movie, Nolan said he is done with the Batman universe.
"Anne is incredibly precise and articulate about the psychology of the character. She's really built it from the ground up. It's just a delight to watch her perform. The things she does in those heels is not to be taken lightly. She's an incredible character and we're very excited to see her and hopefully we'll leave people wanting more," Nolan told Access Hollywood. "For me, Gotham and these characters, I'm done. I've told our story and I'm moving on. [But]I certainly think she deserves it, she's incredible."
With that being said, there is always the chance Nolan would choose to produce a future "Catwoman" film. He chose to produce Zack Snyder's "Man of Steel," which helps keep him firmly rooted in the DC universe. Even if he doesn't direct Hathaway in a spinoff movie, maybe having him involved as a producer would be enough to get her on board.
Then again, we aren't quite sure Catwoman is the heroine this city needs right now, no matter how great she was in "The Dark Knight Rises." Warner Bros. should back off the superhero genre for a bit while Marvel has its time in the sun, and approach it again later once the Marvel cinematic universe has run its course. Let's face it: no one's clamoring for a "Justice League" movie right now.
Would you want to see a Catwoman movie? Tell us in the comments section below or on Facebook and Twitter.