"The Amazing Spider-Man" toys arrive with a "Thwip!"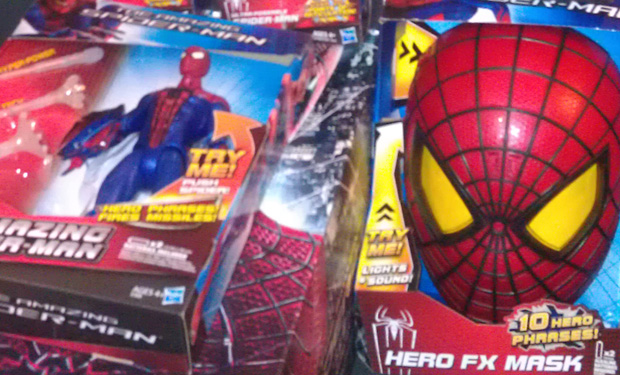 Posted by Rick Marshall on
"Kapow!" and "Bang!" may be the onomatopoeic turf of a wide variety of superheroes, but it takes a special kind of character to take sole ownership of a sound effect. Marvel's wall-crawling hero Spider-Man is one such character, and with his new movie hitting theaters this week, you can expect to hear the familiar "Thwip!" of web-shooters a lot more often in playgrounds, living rooms, and let's face it, an office or two.
But hey, don't take my word for it — have a look at the box of "The Amazing Spider-Man" toys Hasbro sent over and see for yourself. Never one to shirk on presentation, Hasbro left this box on my doorstep over the weekend: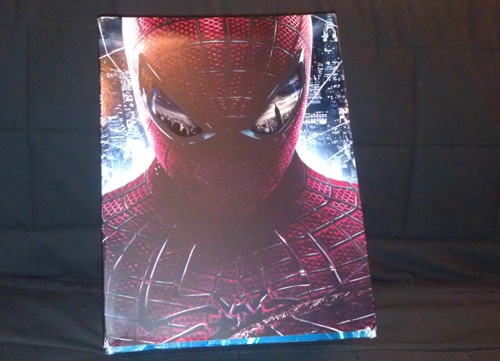 While the "Amazing Spider-Man" packaging lacked the interactive sound effects of Hasbro's "Battleship" delivery (which beeped and made torpedo-launching noises), it did contain the most important element: a big pile of toys.
Along with the requisite action figures of various sizes, Hasbro's line of "The Amazing Spider-Man" toys also includes a pretty impressive Spider-Man mask and a combination of glove and web-shooter that — you guessed it — makes a satisfying "Thwip!" sound when activated.
(Fun fact: It took 47 clicks of the "Thwip!" button, spread over six minutes, to make everyone leave the room and/or threaten me with supervillain-esque levels of bodily harm.)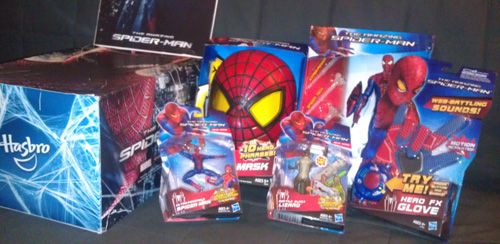 Sure, I could give the mask and web-shooters to my friends' kids, but where's the fun in that?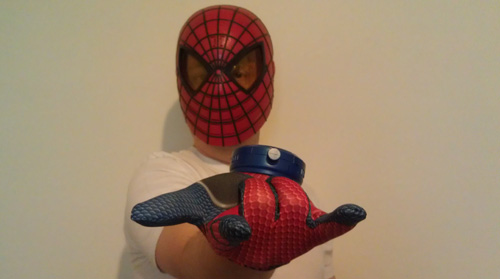 "The Amazing Spider-Man" hits theaters July 3. Hasbro's line of "The Amazing Spider-Man" toys is on shelves now. (I highly recommend the mask and web-shooters.)