"The Amazing Spider-Man" producers on going back to the comics and the post-credits scene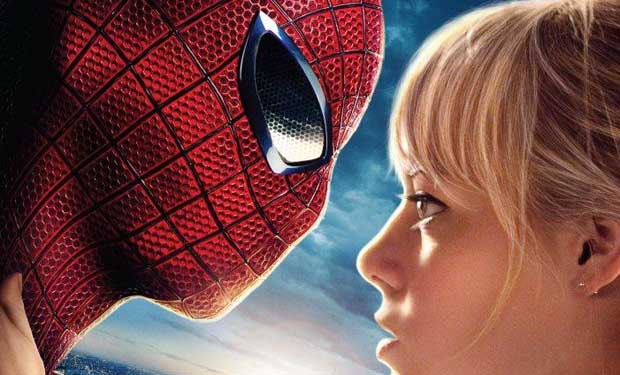 Posted by Rick Marshall on
"The Amazing Spider-Man" swings into theaters today (July 3), offering a fresh new spin on the origin story of Marvel's friendly neighborhood webslinger.
While much has been made of the studio's decision to relaunch the record-breaking franchise after 2007's "Spider-Man 3" — which did well at the box office but received poor reviews — it's worth noting that "The Amazing Spider-Man" is indeed a very different film than Sam Raimi's franchise-starting 2002 film with Tobey Maguire. Not only is there a new face under the mask with "The Social Network" actor Andrew Garfield taking over as Peter Parker, but director Marc Webb ("500 Days of Summer") has gone back to the character's comic-book roots for the film, which unfolds during the character's high-school years.
IFC sat down with "The Amazing Spider-Man" producers Avi Arad and Matt Tolmach to discuss the new film, what sets it apart from the previous franchise, and why this movie is a story about Peter Parker first, and Spider-Man second.
IFC: When you decide to reboot a franchise like this, where do you start? What's the first thing you have to consider?
Avi Arad: Well, this particular team was together for 12 years. We started the whole madness with Spider-Man. For me, all my life has been around comics. And we now understand what Peter Parker's responsibility is to the people around the world who love the character. So what else do we want to know about him? Well, we want to know how he deals with what life deals him. Most important, though, is showing everyone out there watching it that they're not alone in dealing with these things. You see this kid, Peter Parker? You love him. If you could choose your best friend, you'd want it to be Peter Parker.
Matt Tolmach: There's another thing which sounds simple, but it's true: you go back to the comics. When you're looking for where to go when making a Spider-Man movie, you go back to the comics. This character's story has been told over and over again, sometimes with more emphasis in one area or another, and sometimes the comics deal with what happened to his parents, and sometimes they deal with things like Gwen Stacy and her genuine love for this boy, Peter Parker, which is different than Mary Jane Watson and that relationship. There's that question of what happened to this boy, and what made him this person. What we want to do is be faithful to the Peter Parker and Spider-Man story and put a different emphasis on it. This is the origin of Peter Parker, as opposed to the origin of Spider-Man.
IFC: That's an interesting distinction to make with the character…
Arad: One of the things we take to our graves are questions about our childhood, because this is where we take the hardest knocks, and some of us thrive and some of us stay timid forever. There's a speech in the movie by Emma [Stone] about the irony of having both a superhero in her life and someone like her father, and the angst she'll have to go through forever. You can't be married to a firefighter if you don't become desensitized and accept that this is the life I signed up for, but that's all Gwen has ever known. When Peter looks at her and says, "I get you," this is amazing stuff that young people have to think about. All these emotions are going to resonate with people in the audience because each one of us has something like that inside them.
Tolmach: We have zero regrets about anything that happened with the other three Spider-Man movies. They're perfect and we love them. But what changes is the world we live in. Marc Webb wanted to tell a Spider-Man story set in this world, right now — the world outside this building. The nerd who was getting sand kicked in his face invented Facebook and has paved the way for other people to feel empowered. So that changes behavior, and you get scenes like the one early in the movie when Peter Parker doesn't shrink away from conflict. He's leaning into it and he's going to get smacked for it, but he's going to take that. He knows that it's going to happen, but he has a barometer for injustice that's too powerful to ignore. He's not even Spider-Man yet and he's doing that — and that's a very modern character. Sure, he's an outsider, but his character is informed by this thing we became obsessed with in this movie: what happened to him as a little boy. He's a little boy who was left behind and has an axe to grind with his parents, because he feels abandoned by them. That informs the guy who sees someone else being picked on and stands into that.
Arad: The biggest decision with "The Amazing Spider-Man" was how to adapt it to today. With everything going on today in high schools with bullies and everything like that, to see a guy out there with no powers defend someone — that's a big moment. We need to make movies about moments like that.
IFC: One of the initial observations a lot of people made about the film was that it seemed darker than the previous Spider-Man movies. People wondered if you were going the Batman route with Spider-Man. Was there a conscious decision to go dark?
Arad: On one hand, this movie is darker, because we're not shying away from real emotions.
Tolmach: It's just real. I don't think it's dark.
Arad: And it's actually funnier than all of the previous three combined, too.
Tolmach: Every real conversation about Spider-Man has to begin with a story that's emotionally true. You have to tell a great Peter Parker story. Sure, around that is everything that comes with big summer movies, but the heart and soul of the movie has to be Peter Parker.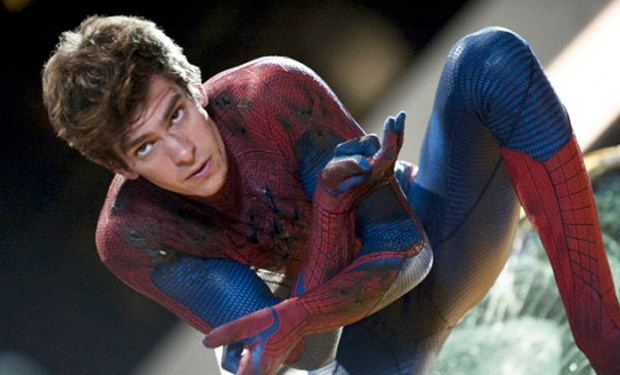 IFC: I remember all of the buzz when you first announced Marc Webb as the director. A lot of people were skeptical, but I feel like anyone who really knows Peter Parker and all of the angst of his early years in the comics recognizes that Marc is a great choice. What went into the decision to have Marc direct the film?
Arad: I remember being called in to watch "500 Days of Summer" by my daughters. I thought it was pretty genius, and I said, "Okay, bring me this chick-flick guy," and we started to talk. [Laughs]
Tolmach: What Marc Webb did with "500 Days of Summer" was make this real, brutally honest love story that ends with a broken heart. But it was a real movie with real emotion. And he wanted to tell a Peter Parker story with "The Amazing Spider-Man." It isn't about darkness, it's about his vision for truth and the world and who Peter Parker would be today. And it actually seemed really obvious, because if you turn back the hands of time to who Sam Raimi was when we hired him all those years ago, it's not much different of a situation.
Arad: Sam always cringes when I say why we loved him. It was because he did "Indian Summer." And when you meet him, he is Peter Parker. An hour into our first meeting with Sam, he suddenly got up and said, "Thank you so much for considering me. They told me i had one hour." And then he started to leave.
Tolmach: [Laughs] He got up in the middle of the conversation and walked out of the meeting. We were all like, "Where the fuck are you going?" And he's like, "I was told I had one hour and didn't want to take up any more of your time." And Marc is this version of that, and embodies that perspective in life. And that's why he was interesting.
IFC: If all goes well with "The Amazing Spider-Man," there's bound to be sequel — and it's already being written, from what I hear. What's the latest on it?
Tolmach: Well, we have a script being written now. Alex Kurtzman and Roberto Orci are writing it.
Arad: It's an awesome story.
Tolmach: They're the greatest, and they understand how to build franchises. We've been talking about where the story is going from the very beginning, because there's no modular Spider-Man movie. This is the beginning of his journey.
IFC: [SPOILER ALERT] So tell me about the post-credits scene in "The Amazing Spider-Man." You hinted at Norman Osborn's presence throughout the film, and the post-credits scene has a mysterious person addressing Curt Connors. Should we assume that's Norman Osborn… or anyone else from the Osborn clan, for that matter?
Tolmach: If that feels right to you, okay… [Laughs]
"The Amazing Spider-Man" hits theaters July 3. You can read our review of "The Amazing Spider-Man" here on IFC.com.