Adapt This: "The Executor" by Jon Evans & Andrea Mutti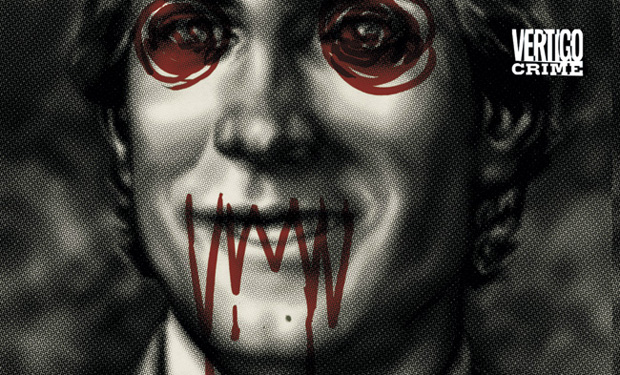 Posted by Rick Marshall on
With Hollywood turning more of its attention to the world of graphic novels for inspiration, I'll cast the spotlight on a cool comic book each week that has the potential to pack a theater or keep you glued to your television screens. At the end of some "Adapt This" columns, you'll also find thoughts from various comic creators and other industry experts about the books they'd like to see make the jump from page to screen.
---
This Week's Book: The Executor by Jon Evans and Andrea Mutti (Vertigo Crime)
The Premise: When washed-up hockey goon Joe Ullen learns that he's been named the executor of his high-school girlfriend's will, he decides to return home to troubled town where he grew up. Soon he finds himself caught up in the mystery of her death and the grisly connection between her murder and a dark secret from his past.
The Pitch: As we take a break from the superhero stories for a bit, it's worth noting that The Executor is just one of several great stories to come out of DC's line of Vertigo Crime graphic novels. Written by award-winning novelist Jon Evans (Dark Places), The Executor is a dark, disturbing story that unfolds in the fictional Elohra, NY — a backwater town mired in economic troubles and a longstanding land dispute with the nearby Mohawk tribal reservation.
While it's always nice to see a flashy superhero story make the leap from page to screen, The Executor offers some great source material for a tense, gritty mystery that will leave audiences talking well after the credits roll. Evans provides ample amounts of misdirection while gradually seeding the story with the clues to the truth, and the entire tale culminates in dramatic, cinema-friendly fashion once everything stands revealed.
Like any good mystery, there's no shortage of likely suspects in the murder that lies at the heart of The Executor, and each of the characters has a lot of potential for the right actor to make the role his (or her) own. Even though the story focuses on Joe Ullen, there's real depth in the supporting cast — something that translates to strong foundations and room for talented actors to put their own spins on the characters.
At a time when every movie seems to rely on a gimmicky angle or eye-catching special effects that often hide flaws in the script, The Executor is a simple, ready-made story that doesn't require any storytelling tricks or fancy visual elements to hold your attention. It's the sort of story that could just as easily provide the big break for an up-and-coming filmmaker as offer a nice opportunity for an established director to make a solid, character-driven drama.
Potential Casting: If the film is able to go the big-budget route, actors like Christian Bale or Daniel Day-Lewis would probably find a lot to like in the Joe Ullen role, as the character has more than a few skeletons in his closet and a lot of inner turmoil that he's working through over the course of the story. It would also be nice to see someone like Tom Hardy take on a quieter role like this, too. A lesser-known actor who comes to mind as a good fit for Joe Ullen is Ryan Hurst from "Sons of Anarchy," who seems to have a good grasp on the balance between physicality and emotion.
Keeping in line with that Batman theme, Christopher Nolan's "Insomnia" shares some tonal similarities with The Executor, as well as films like Clint Eastwood's "Mystic River" and Ben Affleck's "Gone Baby Gone," which also share a similar vibe with Evans' story — so any of those directors would likely do a great job translating the graphic novel to the screen.
The cultural implications of the story would also offer a nice chance to cast the film with prominent Native American actors across a wide range of ages, and there's no shortage of talent to be found in that pool these days. "Apocalypto" actor Raoul Trujillo is an easy choice for Irkar, one of the locals Joe clashes with during his time in Elohra, and someone like Graham Greene ("Dances With Wolves") or Wes Studi ("Last of the Mohicans") could bring some real weight to the role of Jacob Tarbell, the reservation's tribal chief.
---
Would "The Executor" make a good movie? Chime in below or on Facebook or Twitter.