Zachary Levi courted for Fandral in "Thor 2"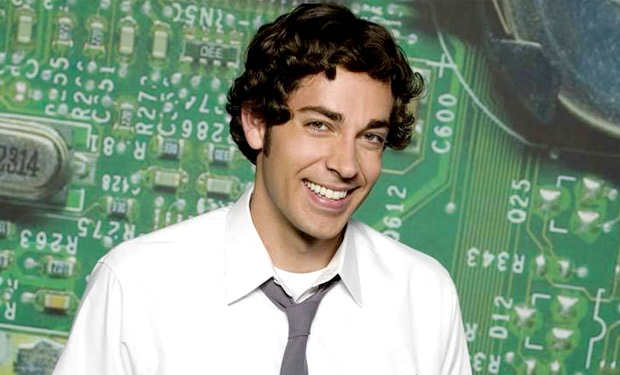 Posted by Terri Schwartz on
A new face is heading to the cast of "Thor 2," but he'll be playing a familiar character. Zachary Levi is apparently replacing Josh Dallas as Fandral, one of Thor's Warriors Three, in the upcoming sequel, and we're pretty excited about the news.
The Hollywood Reporter has the story, saying that Levi's casting is in early stages but that an offer will be made. Levi is still fresh of the series finale of his cult NBC show "Chuck," while Dallas' "Once Upon A Time" is picking up steam. Interestingly enough, Levi was courted for the role of Fandral in "Thor," but couldn't take the role because "Chuck" was picked up for its fifth (and final) season.
As someone who's been a fan of "Chuck" since its inception, this is some great news. Levi is a fun, charismatic actor who has proved his comedic abilities and action-scene prowess time and again in the five-season-long show. However, he hasn't made a transition to the big screen since it wrapped, with the exception of this casting news. The only two other film projects Levi has been a part of since "Chuck" was first released in 2007 were "Tangled" and "Alvin and the Chipmunks: The Squeakquel."
Shooting on "Thor 2" is expected to start next month, so we'll likely get confirmation of Levi's participation by then. The movie currently stars Chris Hemsworth, Natalie Portman, Tom Hiddleston, Idris Elba and Anthony Hopkins, with Mads Mikkelsen playing an as-yet-unnamed villain.
"We're going to see the other side of Asgard. It's not all polished and golden in this film," Marvel Studios president Kevin Feige said in a recent interview. "And the events of 'Avengers' will have affected Thor for sure. His relationship with Loki will continue to evolve, and the biggest part is Natalie and Thor returning with Jane Foster."
Directed by Alan Taylor, "Thor 2" is due in theaters on November 8, 2013.
Are you excited to see Levi be cast in such a big role? Tell us in the comments section below or on Facebook and Twitter.