Watch: Bunk goes to church and brings Joseph Stalin with them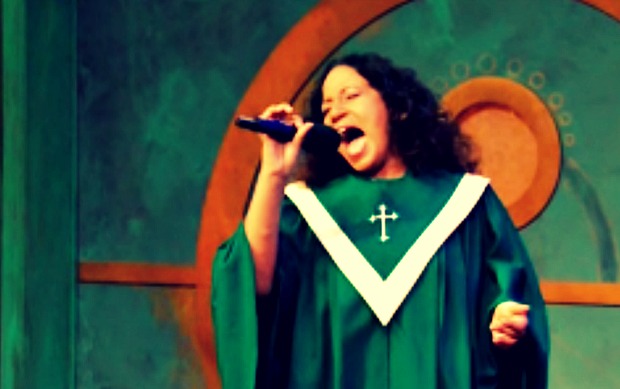 Posted by Melissa Locker on
On Friday night's episode of Bunk, host Kurt Braunohler took a little time out from the jam-packed game show schedule to take us all to church. Well, since we're talking about church it's best to be honest. Kurt didn't pause the action, going to church was part of the evening's game. Specifically the contestants spun the fake wheel and the category that came up was "Testify." While the word testify could easily have led to a mock trial where heartwrenching scenes from "A Witness for the Prosecution" or "My Cousin Vinny" were re-enacted, instead the powers that be at Bunk decided that when the wheel said "testify," an extremely talented gospel singer had to sing a soulful rendition of whatever oddity came out of the comedian contestants' mouths. And we guarantee that what Eugene Mirman came up with has never ever been sung in church before. But we hope it happens again sometime soon. Or we can just watch this clip over and over again.
Watch the clip and tune in next Friday to see what happens next on Bunk:
video player loading
.
.
.
Want the latest Bunk? Like them on Facebook and follow them on Twitter @IFCbunk and use the hashtag #bunk.
Bunk airs on IFC on Fridays at 10:30 p.m. ET