Watch a new Bunk clip starring a perverted goose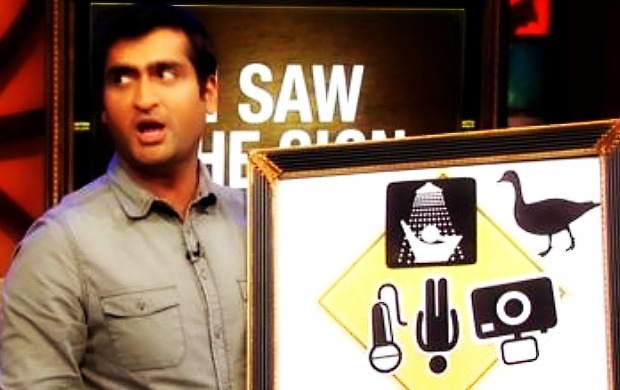 Posted by Melissa Locker on
It's the most wonderful time of the year. Seriously, Christmas, Halloween and the Fourth of July all rolled into one pale in comparison to this Friday, when "Comedy Bang! Bang!" and "Bunk" premiere beginning at 10 p.m. ET. To help you get as jump-up-and-down excited as we are, we have a brand new clip for you. This clip featuring the show's host Kurt Braunohler innocently asking the show's contestants Kumail Nanjiani, Ethan T. Berlin, and Tom Lennon to play a rousing round of "I Saw the Sign." But, as usual on this show, things get hilariously weird really quickly and soon Kumail is talking about a perverted goose and no one exactly knows why. Are you jumping up and down yet? We will also accept rolling on the floor laughing.
Watch and ROFL:
video player loading
.
.
.
Want the latest news from IFC? Like us on Facebook and follow us on @IFCtv. You can also like Bunk and Comedy Bang! Bang! and be sure to follow @IFCBunk and @ComedyBangBang on Twitter and use the hashtags #cbbtv and #bunk.
"Bunk" premieres on IFC this Friday at 10:30 p.m. ET