"Venom" movie could exists within "Spider-Man" film universe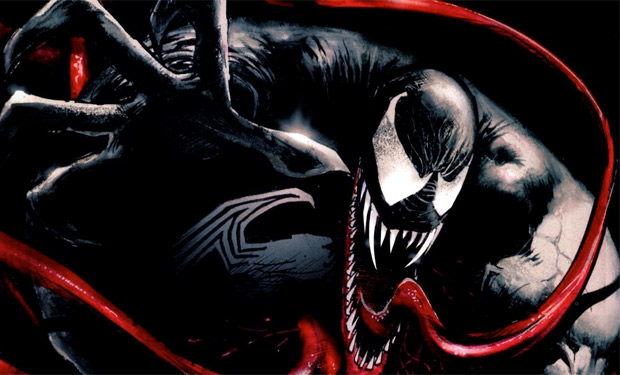 Posted by Terri Schwartz on
With "The Amazing Spider-Man" due out in theaters in less than a month, it seems like asking the higher ups at Sony what is up with their planned "Venom" standalone movie is fair game.
That's exactly what Hollywood.com did when they had a chance to sit down with "Spider-Man" producers Avi Arad and Matthew Tolmach. It turns out that they do have some master plan for the way "Venom" will fit into the greater "Spider-Man" universe.
"Hopefully all these worlds will live together in peace someday," Tolmach said.
That sounds markedly similar to the approach Marvel took on "The Avengers" and Warner Bros is taking on their planned "Justice League" movie. But somehow we doubt that Venom will one day team up with Spider-Man and some other characters from the universe that have been introduced in solo movies to fight crime in an ensemble adventure. After all, Sony tried having Venom in a Spider-Man movie before, to unsatisfying results.
Instead, we merely think that Tolmach wants to create a fully fleshed out "Spider-Man" film universe that Venom can be a part of.
"It's an Eddie Brock story," he said. "We want to be as close to the comics as possible. Especially in Eddie Brock's story. But again, pseudo-science is becoming science. All these tidbits about webs, artificial webs, is a huge industry now. Spiderwebs have unique qualities that will be huge for communications, fibers, and so forth. So we have taken the approach that we want to make the huge amazing movie about Eddie."
When asked how Sony is approaching characters like Venom, Tolmach said, "He was a journalist. He had the wrong story, he got in trouble for it, he got fired. The whole essence to us for the Marvel characters is stay close to the bible, stay close to the emotional story, and the rest is fun. Look for the worlds to make sense with one another."
"The Amazing Spider-Man" is due in theaters on July 3.
Do you like this approach to telling Venom's story? Tell us in the comments section below or on Facebook and Twitter.