"Transformers 4" could head to space and take place in the future, says Michael Bay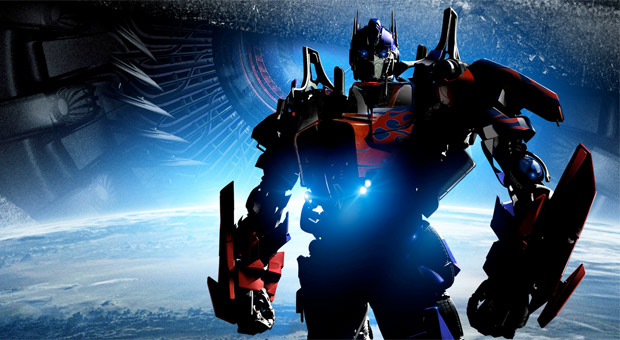 Posted by Terri Schwartz on
"Transformers 4" might "absolutely" be Michael Bay's last movie in the series, but that doesn't mean he's afraid to shake up its tried and true formula.
In fact, there are going to be some major changes that Bay will be doling out. The Los Angeles Times recently caught up with Bay to talk about "Transformers 4," and he swore yet again that the project won't reboot the franchise despite the fact it will have none of the series' original stars and potentially will take place in the future.
"It's not a reboot," Bay said. "That's maybe the wrong word. I don't want to say 'reboot' because then people will think we're doing a 'Spider-Man' and starting from the beginning. We're not. We're taking the story that you've seen — the story we've told in three movies already — and we're taking it in a new direction. But we're leaving those three as the history. It all still counts… We're moving on to something different."
And that "something different" could be to head to outer space. Bay stated that the new movie feels like it should venture into the great unknown, which hopefully means we'll get a chance to return to the Autobots' home planet of Cybertron.
"That feels like the way to go, doesn't it?" Bay said when asked if "Transformers 4" will go into space. "I want to go a little off [the planet] but I don't want to go too sci-fi. I still want to keep it grounded. That's what works in these movies, that's what makes it accessible."
"Transformers 4" is currently being written by Ehren Kruger and is due in theaters on June 27, 2014. While Bay is known for his big-budget blockbusters, apparently he's being asked to scale this one back to about the $165 million range (which is still massive, in our opinion). Even though this will be his last "Transformers" project, it seems like he's setting the series up to continue on without him.
"It's kind of daunting and scary — you want to try to keep it going, to match what's come before. We've accomplished a lot [with the first three films] but that doesn't mean you get anything handed to you or that you've got everything figured out," he said. "It's tough to find someone who's done these kind of movies and to have the complication of creating the new stuff that needs to be in this movie – not just characters but a new type of action, I hope – and that's a lot for someone new to bite off. And so after this one I will leave it in the best hands possible. That's the plan."
Would you watch a "Transformers" movie that wasn't directed by Michael Bay? Tell us in the comments section below or on Facebook and Twitter.