"The Dark Knight Rises" TV spot teases Batman and Catwoman's relationship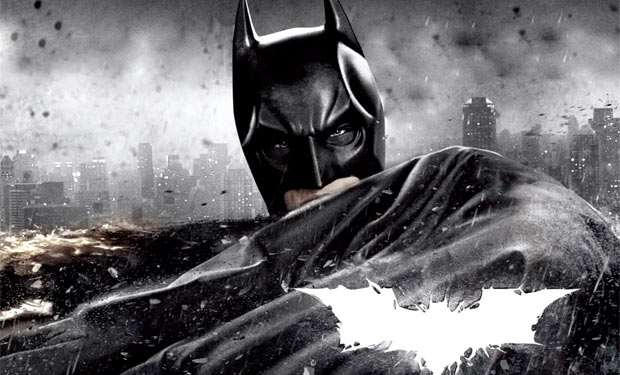 Posted by Terri Schwartz on
There are many, many reasons to be excited about "The Dark Knight Rises." Beyond the fact that it is director Christopher Nolan's final Batman film and features a villain best known for cracking Batman's spine over his knee, it also features the return of the Al Ghul's and introduction of fan-favorite character, Selina Kyle. And we still don't know what mystery character Joseph Gordon-Levitt will be playing.
We'll have to wait three more weeks to find out those answers, but for now we can satisfy our curiosity by watching the below quick TV spot for the upcoming movie. It largely focuses on the relationship between Anne Hathaway's Catwoman and Christian Bale's Batman. Sexual tensions are definitely running high between these two. Sorry about that, Miranda Tate.
"You don't know a thing about me," Selina warns. "You don't stand a chance against these guys."
Batman's telling response? "With your help, I might."
Selina Kyle has always walked the line between sidekick and villain, but we'd love to see her in more of a companion role here. Since there's never been an introduction of a Robin character (or at least there hasn't been yet), Batman has been a bit lonely in Christopher Nolan's films. Though Catwoman might not be the best company, she is better than nothing.
Directed by Nolan, "The Dark Knight Rises" stars Bale, Hathaway, Tom Hardy, Gary Oldman, Michael Caine, Marion Cotillard and Morgan Freeman.
What do you think of the chemistry between Hathaway and Bale? Tell us in the comments section below or on Facebook and Twitter.