"The Dark Knight Rises" final trailer shows off Tom Hardy and Hans Zimmer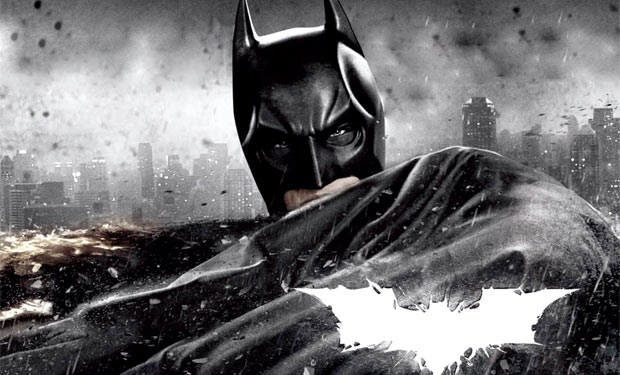 Posted by Terri Schwartz on
We're in crunch time now. One month from today, theaters around the country are going to be gearing up for midnight releases of one of the most anticipated movies of the year: "The Dark Knight Rises." Christopher Nolan's third and final Batman movie promises to be a dramatic cinematic feast and an appropriate send off to the beloved series.
That means that Warner Bros. needs a truly great trailer to keep the fire of fan excitement rising for the flick. That trailer came today, courtesy of Nokia. We've seen plenty of great teases for the movie before, but this trailer underlines two of the elements of "The Dark Knight Rises" that we're most looking forward to: Bane and Hans Zimmer.
Considering we all (by now) know that Bane is the villain to "break the Bat" in the "Batman" comic books, chances are their showdown will be pretty epic in this film. That's likely why this latest trailer chose to show us more Bane than it did any other character in the movie. But we're okay with that because it proves that Bane really is audible now and that Tom Hardy's portrayal of the big bad back-breaking machine is going to be fantastic. Bruce Wayne might be angry instead of scared, but we're a little bit of both.
There's also not much dialogue in this trailer, but that's likely to showcase just how awesome Hans Zimmer's score is. Really, is there anything this man can't do? The music in "The Dark Knight Rises" is a lot more haunting than the scores for the previous two Nolan Batman films, reinforcing our belief that everything won't end all that happily for Mr. Wayne.
Oh, and at least we now know where the cover image for the "Dark Knight Rises" soundtrack came from.
Directed by Christopher Nolan, "The Dark Knight Rises" stars Christian Bale, Anne Hathaway, Hardy, Gary Oldman, Michael Caine, Marion Cotillard and Morgan Freeman. It's coming to theaters and IMAX on July 20.
Were you as impressed with and excited by this trailer as we were? Tell us in the comments section below or on Facebook and Twitter.