"The Avengers" has more mistakes than any other movie this year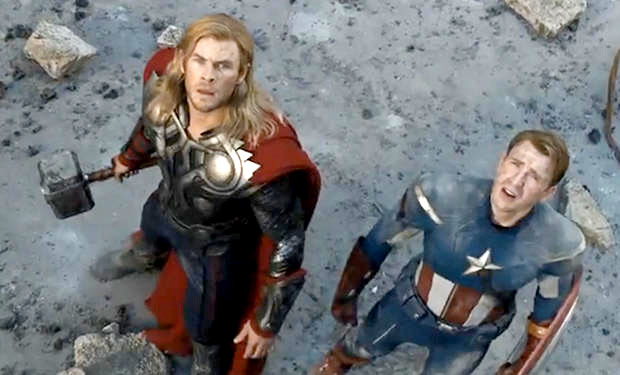 Posted by Terri Schwartz on
The most mistake-filled movie of 2012 has been revealed, and the revelation might surprise you. MovieMistakes.com has counted a grand total of 15 errors in "The Avengers," meaning Joss Whedon didn't do so great in the editing room.
Of course, in the grand scheme of things, that's really not that many. The website lists the top three most flaw-riddled movies of all time are "Apocalypse Now" with 395 mistakes, "Superman IV: The Quest for Peace" with 336 mistakes and "The Wizard of Oz" with 309 mistakes. Against those, 15 doesn't seem worth our effort.
Then again, maybe those films have so many mistakes listed because they've been out for a while and fans have had the opportunity to pick over them. In five years, maybe fans will have spotted a lot more in Marvel's ensemble superhero flick. Most of the errors reported for "The Avengers" are continuity ones, like Thor having a bloody nose in one shot and the blood being smudged in the next, or Bruce Banner rolling up his jacket in one scene but having it draped over his arm immediately after. That can be accounted to sloppy editing more than anything else.
Some of the issues are more glaring than others. In the scene where Bruce Banner first meets Natasha Romanoff, she can be heard talking in the film but her face in a mirrored reflection isn't moving. In the end credits, video game company Namco Bandai is misspelled as "Nameco Bandai." Twice.
Interestingly enough, it's the second highest grossing movie of 2012 that has the second highest amount of mistakes. MovieMistakes.com counts 13 errors in "The Hunger Games," with all but two of them being continuity mistakes.
Are you surprised to hear "The Avengers" has more mistakes than any other movie this year? Tell us in the comments section below or on Facebook and Twitter.