"The Amazing Spider-Man" debuts new clip and TV spot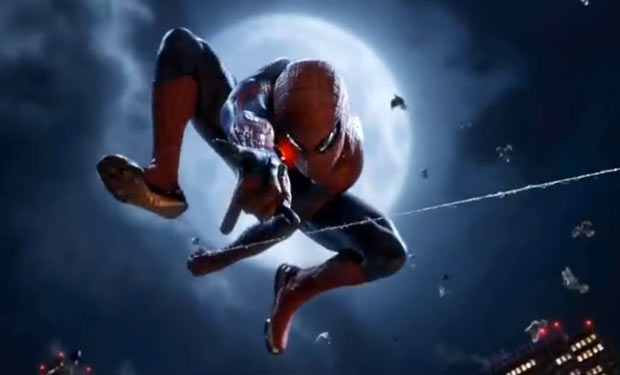 Posted by Terri Schwartz on
Yes, you read that right. Yet another new clip and TV spot have been released for "The Amazing Spider-Man" — the movie's thirteenth and seventh, respectively. With only two weeks left until the film hits theaters, we're hoping that Sony and Columbia don't end up showing us the whole story in snippets before we see the flick in its entirety.
The TV spot focuses on Peter Parker's relationship with his Uncle Ben and Aunt May, something we haven't seen much of in the previous trailers. Based on our knowledge of the "Spider-Man" comics, we know Peter is close with his two stand-in parents. But it looks like May might have had a thing or do to do with Peter dating Gwen Stacy.
A new low quality clip from the film has also made its way online thanks to ComingSoon.net. It teases one of Spider-Man's many showdowns with The Lizard, and potentially his first. From the way Spider-Man is exploring the sewer system, we'd guess he's curious to find out where Dr. Curt Connors has disappeared to. We're a bit more concerned about those rats climbing on his web, though.
Now, please, slow down these TV spot and clip reveals and let the hype machine build up our excitement for "The Amazing Spider-Man's" release.
Starring Andrew Garfield and Emma Stone, "The Amazing Spider-Man" focuses on Peter Parker's journey to discover the secret of his parents' early death. That brings him face-to-face with Dr. Curt Connors, played by Rhys Ifans, who ends up becoming the film's villain, The Lizard. It's due in theaters on July 3.
Are you getting tired of studios pumping out so many TV spots and clips for movies before they hit theaters, or are you happy to see so many new scenes? Tell us in the comments section below or on Facebook and Twitter.